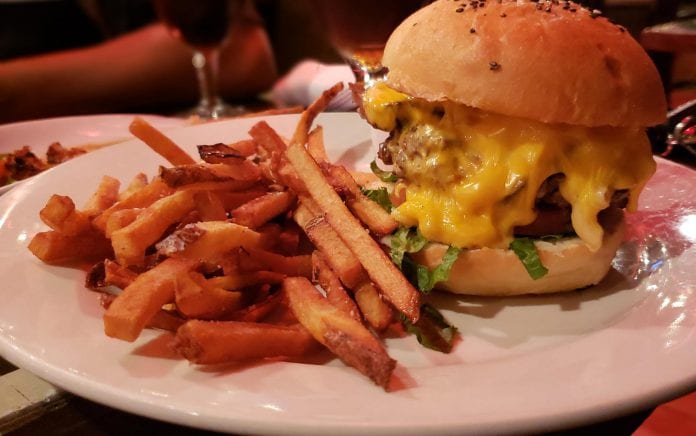 McAllen is always growing with new restaurants, places to visit, events and activities. With so many things going on, sometimes new places can get shoved out of the spotlight. That's why Explore McAllen is here – to shine a light on some of the best hidden and new secrets that the city has to offer! We've found four places that many McAllen aficionados haven't experienced yet!
Rock Ur Belly Speed Shop & Grub
2005 W. Nolana | Tuesday through Saturday 5 PM – 2 AM and Sunday 11 AM – 3 PM
As a new pub in McAllen, Rock Ur Belly Speed Shop & Grub is an out-of-the-box, rock-and-roll-type gastropub that serves up some of the tastiest foods and drinks in the area. The walls are covered with personality-infused punk, rock-and-roll and Mexican culture. This place also serves as a live music venue, so you can jam out while you dine or have a couple of brews with your friends. The chefs take pride in every dish and cater to all types of requests, from vegan to gourmet burgers and grub!
Vicenza Pizzaria & Fondue
110 N. 16th St. | Tuesday through Saturday 4 PM – 10 PM
Vicenza Pizzaria & Fondue caught our attention right away. This is the perfect place for date night or enjoying authentic Italian cuisine with friends. Not only is the ambiance beautiful on their patio, it also boasts an impressive 4.9 rating on Facebook! You can bet your belly that the Explore McAllen team will be visiting it soon for up-close and personal pictures!
Kabob Guys
137 W. Nolana | Monday through Sunday 11 AM – 10 PM
Authentic Pakistani and Indian cuisine can be found right here in McAllen! Kabob Guys has a huge selection of foods packed with flavor and a variety of vegetarian options as well. For lunch (11 AM to 3 PM), you can try their daily buffet, with new dishes added daily to add a little mix to your lunch hour. From what we've heard, all of the food is absolutely delicious. Put this on the must-visit list and we'll see you there!
Breadsmith
4105 N. 10th St. | Monday through Friday 7 AM – 7 PM and Saturday 7 AM – 5 PM
Breadsmith brings more than just a variety of bread to McAllen. It's a whole new world that Europeans have experienced in their corner bakeries for hundreds of years, and now it's being recreated in North McAllen. This place makes bread look and taste so much better than anything we've had before!