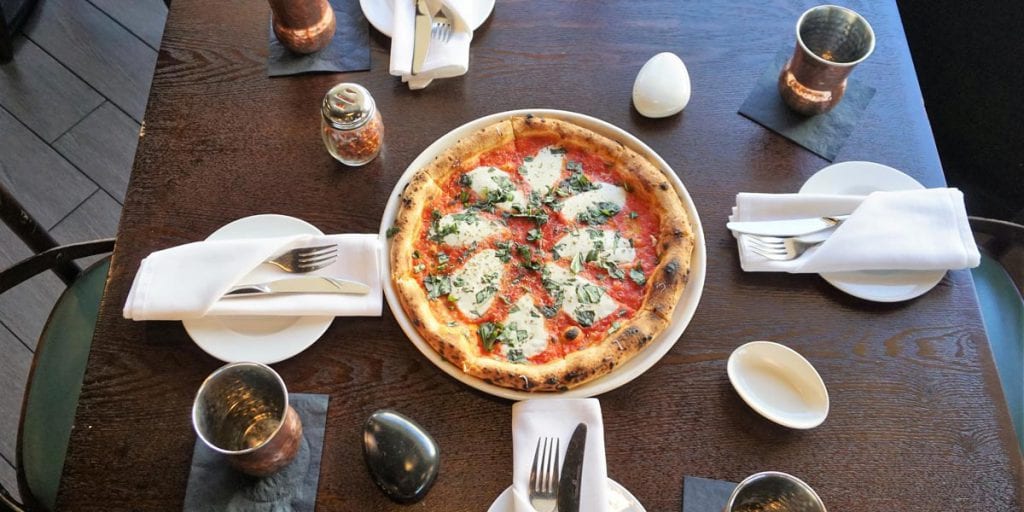 Pizza for dinner, lunch and even for breakfast – no matter the time, it's a magical dish of goodness that unites friendships and always leads to good times. So, it should come as no surprise that we made a list of where to grab the best pizzas in McAllen!
Il Forno a Legna
Using fresh ingredients with perfect ratios and traditional techniques, Il Forno a Legna has created pizza masterpieces that've become the talk of the town. The Explore Team tried their Margherita Pizza, which we couldn't get enough of. Not only were we surprised at how quickly they were made, but how the flavors danced together was also amazing. It was a perfect marriage of spices and cheese. Il Forno is definitely a first-class dining experience that creates top-notch dishes.
Kocina Il Forno
With its modern and casual atmosphere, Kocina Il Forno has taken the art of pizza to the next level. They're made so perfectly with an infusion of unheard toppings that mesh so well together in your mouth that you'll wonder why you haven't adventured to try it sooner. Our team tried the Choriqueso Pizza that encompasses San Manuel chorizo, Oaxaca cheese, cilantro and red sliced onions topped with a sunny side up egg. We have to warn you, though, that this pizza will get messy, but delicious food always is.
Blue Onion
The Blue Onion is the biggest hidden pizza gem in McAllen. From traditional to one-of-a-kind creations, this eatery has an abundance of pizzas that will cater to every taste bud. The Explore Team wanted to try something different and they presented us with their San Franciscan. Named after one of their loyal customers who ordered it every time, they decided to make it a menu staple. The San Franciscan is made with their house sauce, roasted garlic, fresh basil, fresh tomatoes, mozzarella and Italian sausage. Delicious and with a kick, this pizza will bring you back for more.
Mama's Pizzeria and Italian Kitchen
Mama's Pizzeria and Italian Kitchen has been delighting McAllen for years. With their scrumptious Italian dishes, this is the first place that should come to mind. This applies to their pizzas as well. Traditional and customizable pizza toppings await your palate as you're surrounded by an amazing casual atmosphere that brings family and friends together. We were lucky enough to taste Mama's Super Deluxe with the Explore office. Once we lifted the lid and let the peperoni and cheese aroma fill the room, it was no time before we finished it off.
Republic of the Rio Grande
Republic of the Rio Grande has been a staple in the McAllen area for years. This upscale eatery is not only beautiful, it's also been making waves with their amazing dishes for years. One of the most talked about items we've heard rave reviews about is their Goat Cheese Pizza. Made with walnuts, mushrooms and fresh basil topped with fresh goat cheese and mozzarella cheeses, this gourmet pizza will have you licking your fingers to the very end.