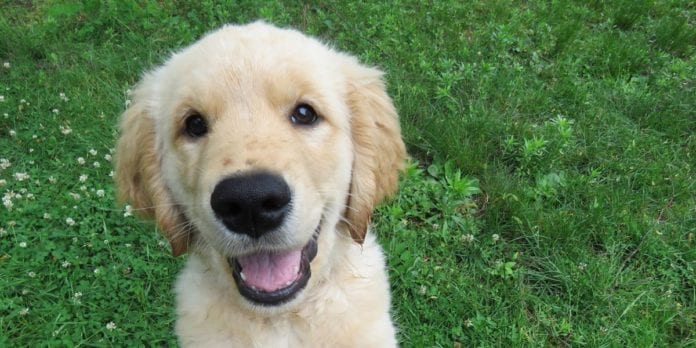 Our furry friends always seem to make our day, so when we found out about National Dog Day, we were ecstatic! Below is a list of all dog-friendly places in McAllen to enjoy THIS SUNDAY and every day, because why not?
Dog-friendly Coffee Shops in McAllen
There's nothing better than enjoying an iced latte with freshly roasted espresso on a scorching hot day…with your furry friend! One of the great things about McAllen is the number of coffee shops with dog-friendly outdoor seating/patios! Check out the list below:
Coffee with Companions – Upas and 10th St.
This place is basically dog heaven on Earth! As if coffee wasn't enough to entice you, their patio is extremely spacious and inviting!
Moonbeans Coffee – 10th St. and Dove
Freshly-roasted coffee is one of the perks you get from Moonbeans Coffee. Another is their outdoor seating and doggie bowls so your dog stays hydrated, too!
Semilla Coffee Lab – Violet and 10th St. (behind Enterprise)
Semilla is known for their modern twist on traditional coffee drinks, some of which include tragos. They also happen to have some outdoor seating available for you and your pups!
PJ Pies – McColl and Dove
An outdoor patio, mouth-watering pies and freshly roasted coffee. Enough said!
Reserva Coffee Roasters – Ware Rd. and Expressway 83
Looking for the perfect photo-op? Look no further! Reserva is a picture-perfect coffee shop with outdoor seating!
McAllen Restaurants with Outdoor Patios
McAllen is also home to several locally-owned restaurants with outdoor seating. Your pups are more than welcome to relax beside you while you enjoy dinner al fresco. Here are a couple of the places where your fur babies are welcome:
Roosevelt's at 7 – Main Ave. and Ivy Ave.
Dinner, beer, wine, games and outdoor seating? It's a puppy party!
Nuri – 10th St. and Trenton
Nuri offers Mexican/Korean fusion dishes with a nicely-lit patio to set the mood.
Tony Roma's – S. 10th St. & Wichita
Famous for its ribs and Roma-ritas, Tony Roma's is a family-friendly restaurant that also has an outdoor patio available for your pup!
Bodega Kitchen & Tavern – Harvey and 10th St.
With a lively atmosphere, amazing entrees and one-of-a-kind cocktails, this outdoor patio is a BONUS.
Grain to Glass – 23rd and Mona Ave.
Craft beer, comfort food, and wine! They have plenty of outdoor seating, so round up your friends and their pups and have fun!
Motöramen – 10th St. and Maple (Behind Emporio) 
Here you will find the best noodles in McAllen! Although they are closed Sundays, Motöramen is always dog friendly and they even make them a puppy bowl for free!
Dog-Friendly Parks in McAllen
Sometimes, taking your dogs out to the park is really all they need to have fun. Here are some places to enjoy!
Oval Park – Ware Rd. and Expressway 83
Located directly outside of the McAllen Convention Center, this park is the perfect place to have a picnic with your four-legged pups! Bring a blanket, pack some snacks and enjoy!
McAllen Food Park – Ash Ave. and Old 83
This food park has some big city vibes and is the perfect place for a casual dinner!
McAllen Dog Park – Tamarack and N Col. Rowe Rd.
A place where your pups can roam free without a worry in the world. Isn't that all they really want? This place is PERFECT for that! Get them a pup-cake and celebrate their day on their turf!
We Want to Celebrate with You!
No matter where you end up celebrating National Dog Day, make sure to snap some photos and TAG US! We love sharing your pics on Instagram, so track the tag #ExploreMcAllen daily. Use it in your hashtags so we can share and tweet your selfies on Twitter! Enjoy your day with your fury favs, Explorers!