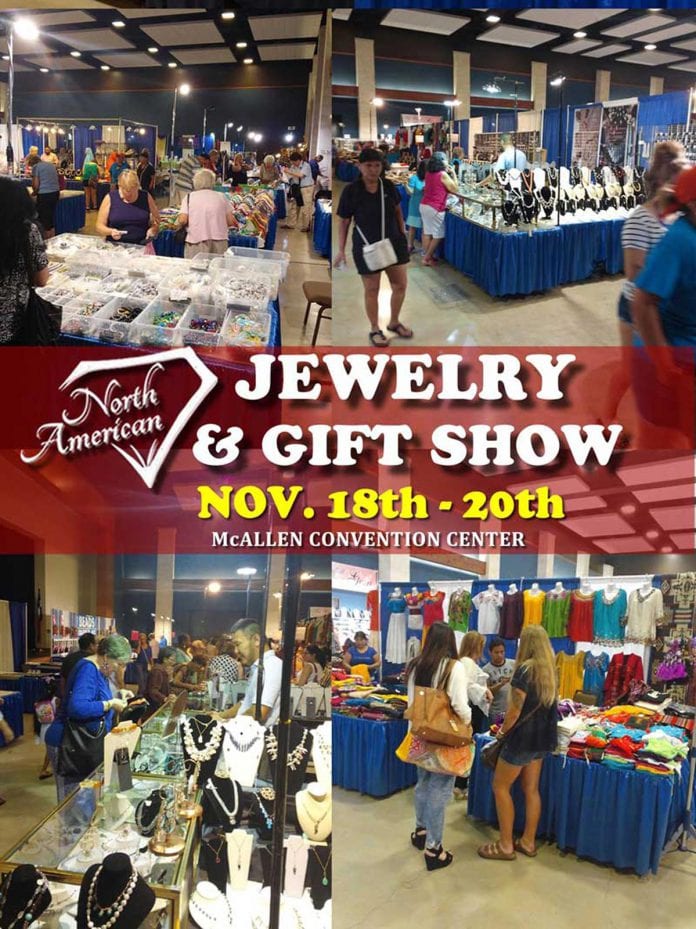 Sparkle with thousands of beads, necklaces, rings and so much more at "The North American Jewelry & Gift Show" on November 18th, 19th and 20th at the McAllen Convention Center.
Bringing the Bling Since 2006
Joining forces in 2006, father and daughter team Johnny and Amber created a shopping experience unlike any other. Noticing other regional shows becoming popular but many cities being ignored, this dynamic duo's goal was to bring reputable wholesalers from all around the country to these local area buyers, creating the popular three-day event.
This event is open to both business buyers and the general public. Exhibitors come from all over the U.S. to fill their booths with the latest and greatest products in the jewelry and fashion industries. Buyers will find beads, jewelry, fashion, gifts, gourmet and internationally imported items priced at very low wholesale amounts. Growing with buyers and wholesalers each year, 2016's show will have an even larger selection of exhibitors and products.
Schedule
November 18th 10:00 AM – 6:00 PM
November 19th 10:00 AM – 6:00 PM
November 20th 11:00 AM – 5:00 PM
With door prizes and giveaways, this event will be dazzling for everyone! You can get FREE TICKETS online!