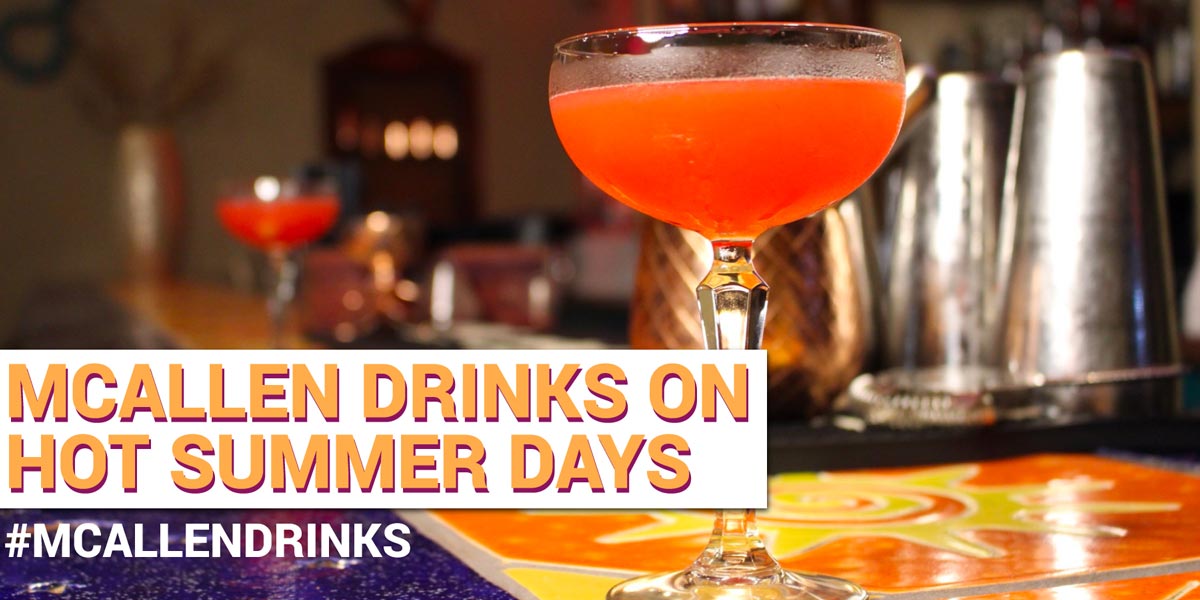 Temperatures in South Texas are at an all-time high. This sent us on a mission to find McAllen's most refreshing drinks to help keep us cool. We went to a few places and tried some signature cocktails that were SO incredible that we decided to share them with you all to help spread the word!
Bodega Tavern & Kitchen
As soon as we asked for a signature cocktail, Jorge from Bodega Tavern & Kitchen recommended we try the "Q-Tea", which is packed with some serious flavor. It's a Jameson-based drink with a peach liqueur, lemon juice and cucumber. Right before topping it off, he lightly tapped the mint leaves against the glass to allow the aromas to really open up, allowing that extra kick for it to really cool you down.
Infusions Eats & Drinks
The moment we walked in, Joshua greeted us with a smile and suggested we try the "Infused Paradise". This drink consists of all four of their House Infusions along with some fresh lemon, lime, watermelon and cucumber juice that truly makes it taste like paradise. The best part? It has a mouth-watering Trechas rim that perfectly combines with the rest of the flavors.
Santa Fe Steakhouse & Cantina
Victor was so friendly, knowledgeable and excited to show off Santa Fe's "Jalisco Kiss". This fruity cocktail consists of Don Julio Blanco, Lillet Blanc, pressed fresh raspberries that are later strained of seeds, lemon juice and angostura bitters. This one was served in a chilled glass and topped off with an orange peel for added citrus notes. It's the perfect summer cocktail!
2nd St. Bistro Bar & Market
Within the DoubleTree Suites in McAllen, there's a beautiful bar known as the 2nd St. Bistro Bar & Market. Here, Faith made us the "RGV Punch". It screams tropical island vibes and is sure to take you on vacation the second you take your first sip! This cocktail consists of Pyrat Rum, Bacardi, orange and pineapple juice, and Rose's Grenadine syrup for that little unexpected twist. It's perfect if you're looking for a tropical drink!
Keep Cool in McAllen!
Next time you're looking for a drink to help keep you cool, keep these signature cocktails in mind! Don't forget to upload your Instagram-worthy drink pics and use #McAllenDrinks for the chance to be featured on our Instagram feed! Enjoy these drinks and stay cool, Explorers!