Thanksgiving is around the corner, and do you know what that means? Shopping in McAllen is going be easy this Black Friday! On November 26th, many stores throughout McAllen will offer midnight or early hours! What better way to walk off your holiday meal than to shop with your family? Prepare to pitch your tents and drink warm beverages while you shop through our Black Friday Guide! Explore the plazas yourself!
Trenton Crossing
7600 N. 10th St.
At Trenton Crossing Shopping Center, you will find a store for all of your preferences, whether it's clothing, technology, school, and office supplies, or more!
Find deals for these stories:
Kohl's
Target
Best Buy
GameStop
Hobby Lobby
Shoe Carnival
Check out all the stores from Trenton Crossing!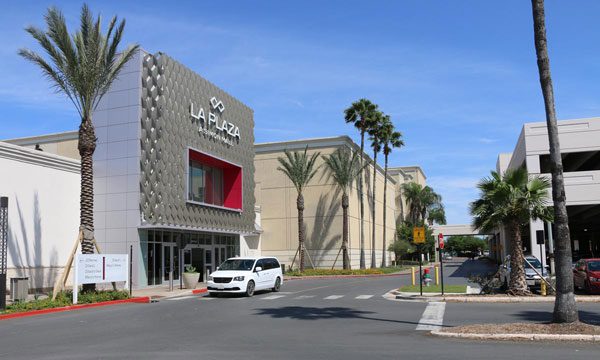 La Plaza Mall
2200 S. 10th St.
One of the spots that are sure to be packed with Black Friday deals is La Plaza Mall! Shop for holiday gifts, or get the latest electronics, fashion, and more!
Find deals for stores such as:
Lush
H&M
Dillard's
Journeys
Hot Topic
Forever 21
GameStop
Foot Locker
American Eagle
Find a complete list of stores from La Plaza Mall here!
Las Tiendas Plaza
724 E. Expressway 83
Las Tiendas Shopping Center contains another slew of excellent shops with Black Friday deals to take advantage of, such as Academy, Dick's Sporting Goods, Office Depot, and more! Take advantage by
Check out the complete list of stores here!
Palms Crossing
3300 US-83 Frontage Rd.
For a festive Black Friday, visit the Palms Crossing Shopping Center. After you shop, dine at one of the many restaurants in the plaza and adjacent to the McAllen Convention Center and the McAllen Performing Arts Center.
You may find great deals at:
Hobby Lobby
Guitar Center
ULTA Beauty
Bath & Body Works
Visit all the stores at Palms Crossing this Black Friday!
Enjoy McAllen Living!
Take advantage of all the Black Friday deals this year by visiting McAllen clothing stores! Tag us online with all of the amazing deals you snagged. Follow us on Instagram and use #ExploreMcAllen and #ThingsToDoInMcAllen.