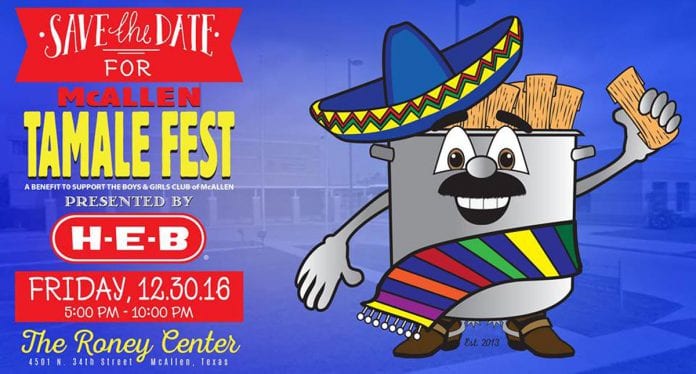 Pizza? Burgers? Sure, those are pretty tasty foods, but nothing is as delectable as some mouth-watering tamales! McAllen Tamale Fest has finally arrived in the Rio Grande Valley, bringing all of the savory flavors of everyone's favorite dish. The event will be held on December 30th from 5:00 PM until 10:00 PM at Glen E & Rita K Roney Center in McAllen.
Celebrating Family, Friends and Tradition
Since its inauguration, the signature event for the Boys & Girls Club of McAllen has been a fan favorite for all of South Texas. Together with the City of McAllen, this festival celebrates tamales, traditions, family and friends.
The 2016 McAllen Tamale Fest consists of a tamale-tasting competition, tamale-making classes and the ever-popular tamale-eating contest. You can also find live entertainment, children and family activities, artisan booths, tamale and food vendors, and for those 21 and over, a beer tent.
Tasty Fun for a Good Cause
Proceeds from the event will benefit the Boys & Girls Club of McAllen, which aims FUN WITH A PURPOSE for all children who walk through their doors for afterschool services, sports and summer camp programs. The Boys & Girls Club of McAllen serves over 11,000 children with a safe place to learn and grow, all while having fun. For more information about the Boys & Girls Club of McAllen, click here.