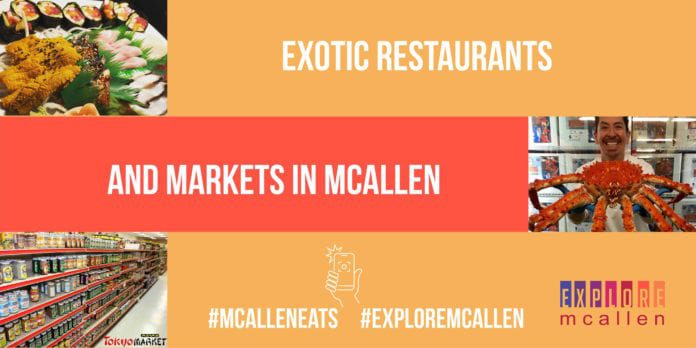 If you're looking for exotic food in McAllen, then take a look at our list of restaurants worth trying! McAllen also offers a variety of exotic food markets in the area if you're looking for special ingredients for a delicious recipe!
Restaurants
McAllen is known for its unique restaurants and various types of eateries. Check out the list below and let us know if we missed any!
Markets
If you haven't visited any of the unique markets in McAllen, then definitely plan for a couple of hours of exploration!
Have Fun Exploring!
Don't forget to tag us using #mcalleneats and #exploremcallen to be featured on our social media accounts!