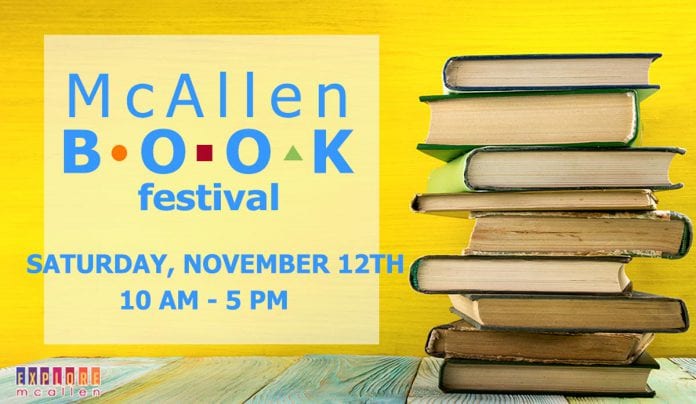 With an unending amount of adventure, curiosity and delight, the McAllen Book Festival brings back the celebration of culture and imagination by linking readers of all ages to authors, performers and publishers to the McAllen Public Library. Let your family experience the wonder of books and more at this FREE EVENT to be held on Saturday, November 12th from 10:00 AM to 5:00 PM.
Bigger and Better Than a Book Fair
The McAllen Book Festival is a giant book fair full of craft vendors, food trucks, outdoor activities and live music. Booksellers and vendors will be selling literary/book themed products such as journals, stationaries, pens/writing instruments, jewelry and much more.
This all-day event is scheduled to feature 24 authors and poets, all of whom have been recognized nationally and locally. For a full, detailed list of authors attending, check out the McAllen Book Festival's Facebook page. Who knows, maybe one of your favorite authors will be attending!
About the Festival
This festival is the premier celebration of children and teen literacy in the Rio Grande Valley and hopes to link readers of all ages. Hoping to promote literacy and the City of McAllen, those coordinating the event wish to solidify the fact that the McAllen Public Library is a place where people and ideas can meet and connect.
The event drew more than 1,500 visitors last year and those in charge hope to double that number this year. Along with being able to meet critically-acclaimed authors, visitors can expect panel discussions, book signings and selected readings. Schedules will be posted so guests can plan their day accordingly.
For more information, call 956.681.3000 or visit the event's website here.