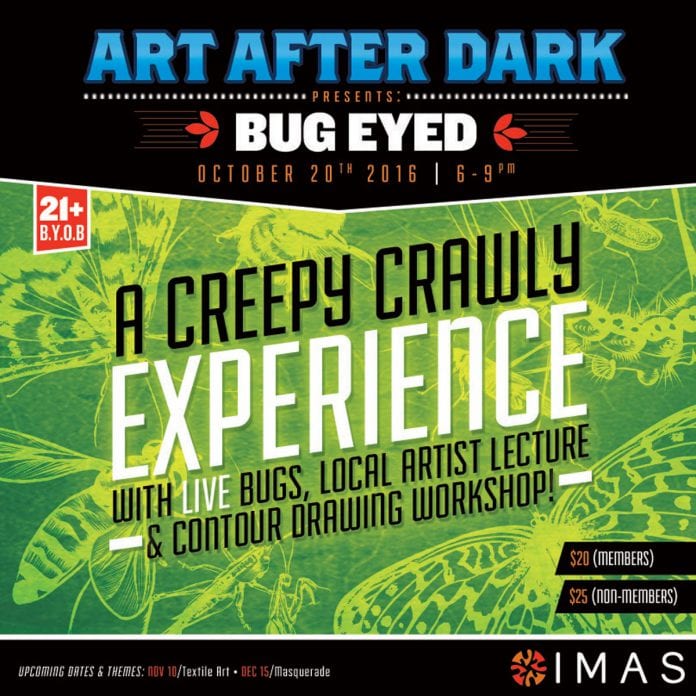 Take the perfect opportunity for a night out with friends or a one-of-a-kind date with the International Museum of Art & Science (IMAS)! The museum will be presenting Art After Dark: Bug Eyed! Guests 21 and over will have a unique opportunity to explore various insects and arachnids during a live animal talk led by one of IMAS' expert educators while enjoying savory beer and wine on October 20th from 6:00 PM to 9:00 PM.
Bugs Everywhere!
This event will feature larger than life insects and arachnids as they come to life right before your eyes. Learn about local artist Jorge Cruz and the basics of drawing while getting inspired by all of nature's creepy crawlies as you sip beer and wine. Create your own contour line drawings and explore various art techniques while having fun with your friends!
Bring your own beverage and enjoy the snacks at this amazing event. Tickets, including admission to Xtreme Bugs, are now on sale: $20 for members and $25 for non-members. Space is limited. For more information, visit our website or call 956.682.0123.