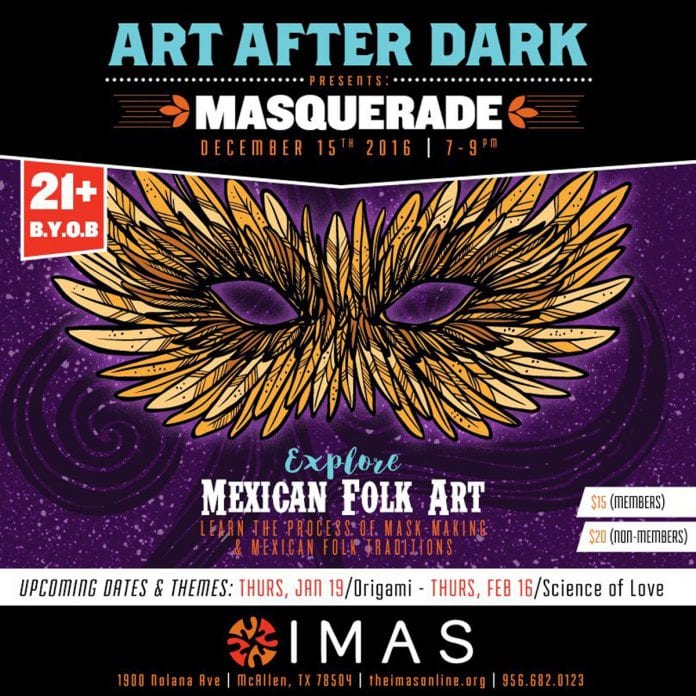 "Art After Dark" is back this month with "Masquerade". On Thursday, December 15th, adults 21 and over will be able to explore the traditions of Mexican folk art, learn more about what goes into mask making and even create their very own masks to wear throughout the night!
Through this unique program, visitors have the opportunity to learn more about the rich, local culture of the Rio Grande Valley while exploring the galleries of IMAS, all while enjoying some delicious adult beverages! Bring your favorite drinks and enjoy snacks provided by IMAS.
This month's Art After Dark: Masquerade begins at 7:00 PM. Admission is $15 for members and $20 for non-members. For more information, visit the IMAS website or call 956.682.0123.