It's that time of year again! celebrate spook-tober with these great and amazing fun things to do in McAllen all October long!!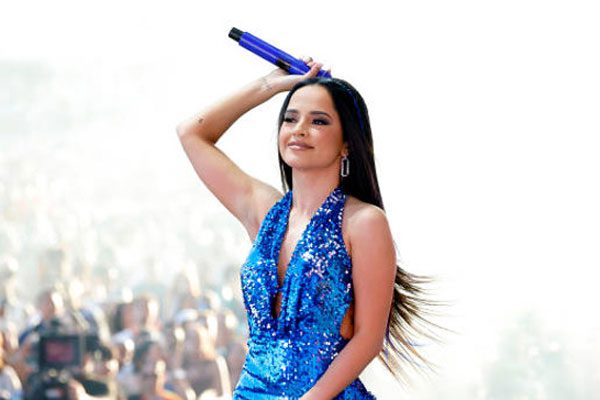 Photo Courtesy of Facebook
October 1
Becky G Concert
801 Convention Center Blvd
10 PM – 2 AM
Its the one and only Becky G coming to you live at the McAllen Convention Center! You don't want to miss this concert from your favorite artist, happening in McAllen, TX!
\
Photo Courtesy of Facebook.
October 7
Dia De Los Muertos Festival
1900 W Nolana Ave.
10 AM – 5 PM
Come participate in an annual festival in celebration of culture and community at the International Museum of Arts & Sciences! The Dia de los Muertos festival has markets, community altars, crafts, food, and amazing decorations that best fit the occasion! 
October 12
Deep in the Heart
600 Sunset Dr.
7 PM – 9:30 PM
Immerse yourself in the deep-roots of our region with a special screening of the documentary, "Deep in the Heart" at Quinta Mazatlan. Enjoy this outdoor film in the gorgeous backdrop of the center and see stunning footage of up-and-close wildlife with narration by filmmaker and professor, Matthew Mcconaughey.

Photo Courtesy of Facebook.
October 14
Enjoy a magical evening this Halloween season at the Cine El Rey theatre! The 14th annual Rocky Horror Picture Show is a once-in-a-lifetime, interactive live experience that you don't want to miss. Starting from 10 PM – 2 AM at 311 S 17th St.
Visit the IMAS museum for an out of this world experience of the Dia de Sol/Solar Eclipse Celebration. Bring your foldable chairs, picnic blankets and solar eclipse glasses to see a rare phenomenon. Get there early for a space presentation, food trucks, vendors, and more! Starting rom 10 – 3PM at 1900 W Nolana Ave.
Don your ghoulish costumes and make your way to the Halloween Festival, hosted by the McAllen Parks and Recreation. Sign up ahead for the Fright Nite 5K, or Tricks & Treats 2K, and enjoy the frightening fun of live music, concessions, arts &crafts, and kiddies carnival rides. Starting from 5:30 PM – 10 PM at 1000 S. Ware Rd.
October 20 – 24
Fiesta de Palmas
Make plans to attend the Fiesta de Palmas at the McAllen Convention Center to enjoy entertainment, shopping, delicious food, and incredible music experiences, like the ultimate Rock Fest and the Puro Tejano Concert. Check out the music lineup online! Listen to tons of bands, including:
Grupo Ache
Overtones RGV
Easton Corbin & Pat Green
Alex Ruiz & the Nightmothers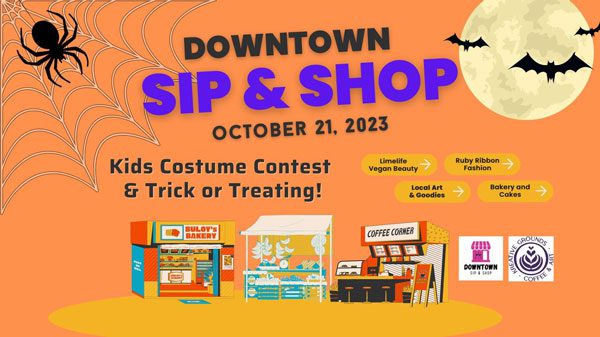 Photo Courtesy of Facebook
October 21
Downtown Sip & Shop
609 N 10th St.
3 PM – 6 PM
Enjoy a family fun evening with your family! This even has art and fashion on display while sipping your favorite drink at Kreative Grounds Cafe! Check out a Halloween trick-or-treating event along with a kid's costume contest that your family would enjoy!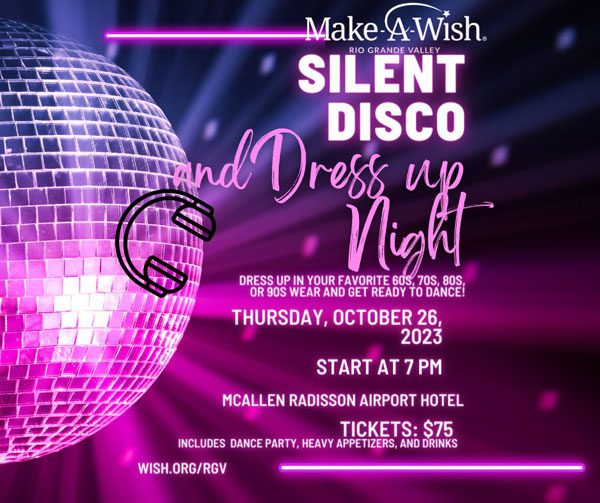 Photo Courtesy of Facebook
October 26
Check out this silent disco and dress up party for a night of fun by playing dress up while enjoying some great music, food, and refreshments at the McAllen Radisson Airport Hotel, while supporting the make-a-wish foundation!

Starting at 7 PM – 11 PM at 2721 S 10th St.
Bring your family to this FREE South Texas Book Festival (STBF) taking over the McAllen Public Library – Main branch. Meet adult and child book authors first hand, hear reading, enjoy fun hands-on activities, and find your next passion in the book store! Festival will continue from October 26 – October 31.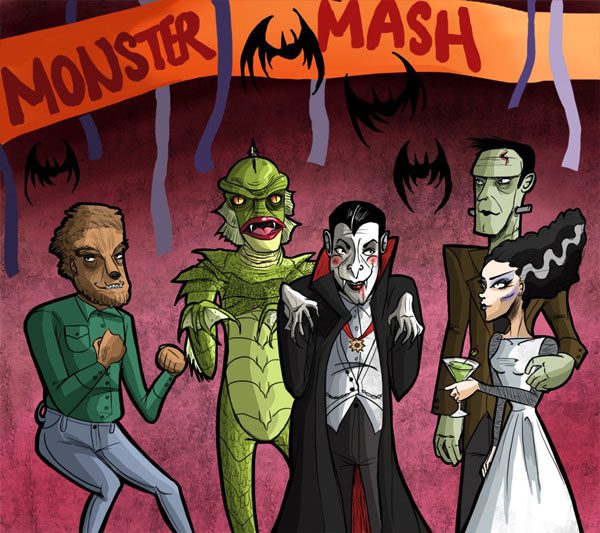 Photo Courtesy of Facebook
October 28
Join this fun event while also supporting a good cause! Monster Mash is a fun fundraiser event celebrating all things spooky and Halloween, at the McAllen Radisson Airport Hotel from 7 PM – midnight at 2721 S 10th St.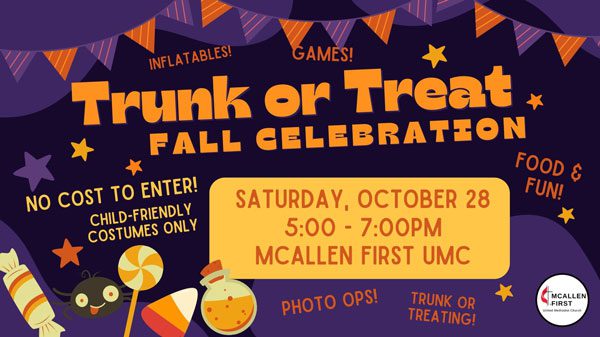 Photo Courtesy of Facebook
Trunk or Treat Fall Celebration
Join this family-friendly event in celebration of Halloween! You can expect great food, fun photo props, amazing inflatables for your kiddos, and great costumes everyone can wear! Bring your whole family and spend some quality time with games and food! 5 PM – 8 PM at 4200 N McColl Rd.
Photo Courtesy of Facebook
October 29
5th Annual Spooktacular Stroke Awareness 5k
101 East Ridge Rd.
8 AM – 12 PM
Check out this fun and great and fun way to run and support stroke awareness all during the month of Halloween at the Rio Grande Regional Hospital! This event is fun for all ages to run, participate, and support a cause on the same day!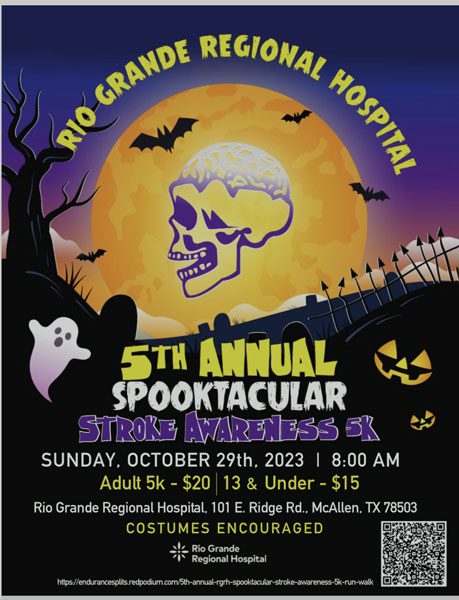 Love These Halloween McAllen Events?
Find more fun things to do in McAllen this holiday season. If you love the great city of McAllen, then show us your favorite Halloween events photos on our social media! View and show us your point of view on local events, food photos, and local businesses on our Facebook, Instagram, and online!