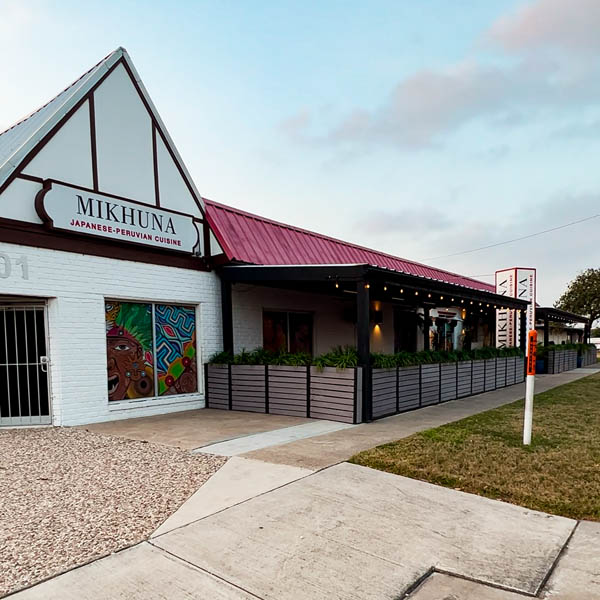 Picture courtesy of Facebook.
(956) 377-4333
905 N. Main St.
Hours:
Friday from 5 to 11 PM
Saturday from 2 to 11 PM
Monday through Thursday from 5 to 10 PM
Happy Hour – Monday through Friday from 5 PM to 7 PM
Follow and check out Mikhuna on Instagram and Facebook.
Our local businesses are the bread and butter of our growing and prospering city! We honor our small businesses by highlighting how they bring something new for you to enjoy with your family and friends. Mikhuna, a unique restaurant in McAllen, is introducing a new cuisine to the city of McAllen.
The Inspiration Behind Mikhuna
Mikhuna's dream for elite culinary expressions started during 2020, and since, Mikhuna has found a way to share their table with yours! Their dishes are inspired by the growing population in Peru, resulting in the creation of Nikkei, a bold combination of their traditional culinary styles.
"…What makes Mikhuna different is the fusion of cuisine that blends native Peruvian flavors with imported traditions. Peruvian food is an important expression of Peru's culture and…is said to be the next biggest thing in the culinary tourism industry and has proven that there is so much more to Peru than just Machu Picchu. We are so happy to be the first to introduce this cuisine to our community."
– Stephanie Ramirez, Vice President of Mikhuna
Step Into a Lively Environment
Mikhuna used to be known as Kocina Il Forno, in relation to its sister restaurant Il Forno a Legna, rebranding with a mission to bring the flavors of Peru to the Rio Grande Valley. As you step inside the restaurant, you will notice a colorful mural, as well as vibrant hand-woven art pieces from Peru adorning the walls, embodying the cuisine it represents.
Feast on Their Popular Dishes
Mikhuna offers a diverse menu with fresh fish shipped directly from Hawaii. Try:
Sushi Nikkei
Lomo Saltado
Palta Rellena
Ceviche Peruano
Enjoy a Flavorful Cocktail Menu
Their cocktail drinks have a twist of freshness and spices. Sip on a True Tamarindo Experience, served on the rocks with sweet flavors of passionfruit and tamarindo! Also enjoy a Chica Morada Margarita, a traditional Peruvian drink infused with orange and pisco.
Explore McAllen's Restaurants Today
Enjoy a joyous and lively dining experience at Mikhuna! Follow and tag us enjoying Mikhuna on Instagram and Facebook! Use #ExploreMcAllen.
Song in video: "Bailemos" by Brownsville's Perro Lunar