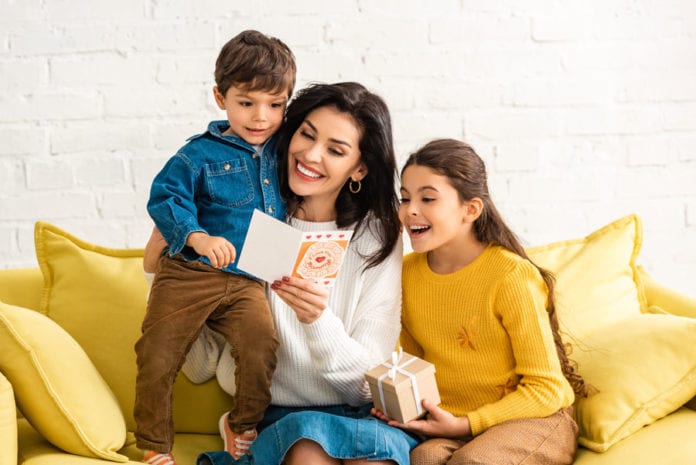 McAllen has everything to celebrate Mother's Day, from spa pampering, floral arrangements, and even some unique gifts. Here's a simple guide of shops in McAllen where you can find the best gift for Mom! 
Karlas Jewelry & Gifts
4915 N. 10th St.
Family-owned and operated, Karlas Jewelry & Gifts has been styling McAllen with amazing jewelry and accessories that fit every budget. 
Click here to follow on Facebook.
Enchanted by Lolly
1418 Beech Ave. 
Enchanted by Lolly not only enhances Mom's beauty within but will also relax her spirit with the Ultimate Mother's Day Indulgence Package! It includes a double facial cleansing, exfoliation, mini extractions, specialty face mask, specialty treatment depending on her skin's needs, Décolleté massage, and an aromatherapy massage.
Elements Massage
4003 N. 10th St. 
Elements Massage will have Mom relaxing and destressing with their amazing massages that are fully customizable for her! And right now, they have a great special: purchase two 60-minute massage session gift cards for only $119! Turn it into a mother-daughter massage date! 
CC's Sweets & Tweets
5401 N. 10th St. 
CC's Sweets & Tweets is perfect for every holiday, celebration, anniversary, and special occasion. With their delicious macaroons and amazingly decorated cupcakes and cookies, they have been a long-time heavy hitter in McAllen. They've unveiled their Mother's Day menu with a bright color scheme to bring out all the sunshine that Mom radiates. Hurry because their gift boxes are preorder only! 
Amistad Floral & Crafts
1416 Fresno Ave.
If you're planning a celebration for Mother's Day, then Amistad Floral & Crafts is your place to go. They have everything you need to decorate, including $1 Mother's Day balloons. Beware: if you're a do-it-yourselfer, then you'll never want to leave because their inventory is just so big! 
Click here to see their decorations.
Au-Some Cuts
5221 N. 10th St.
This is a sensory-friendly hair salon created for children and adults with disabilities, but it's open to everyone! Au-Some Cuts is providing amazing specials for Mother's Day, including Brazilian blowouts, keratin treatments, hair coloring, and haircuts. Have Mom feeling and looking fabulous at Au-Some Cuts!
Eternal Wellness MedSpa & Salon
6500 N. 10th St.
Mom will experience a relaxing and soothing ambiance while receiving professional skincare and wellness treatments at this spot. From Swedish massages, facials, manicures, foot massages, and shampooing with blow-dry hair treatments, they have the perfect pampering for Mom.