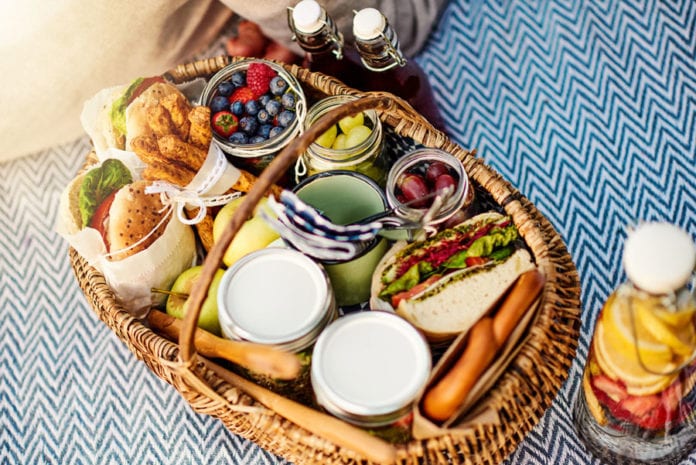 National Picnic Day is Friday, April 23rd and you should celebrate at one of the many parks in McAllen! Now, this list is based on Google reviews and personal visits, but you should know that McAllen has a total of 89 parks! Click here to look them up.
Town Lake at Firemen's Park
201 N. 1st St.
Open every day from 6:00 AM until 11:00 PM
This spot is one of the more well-known parks in McAllen. With a beautiful view of Town Lake, this is one of the best places for a picnic!
Quinta Mazatlán
600 Sunset Dr. 
Open from 8:00 AM until 5:00 PM from Tuesday until Saturday
Closed Sunday and Monday
Did you know that you can have a picnic at Quinta Mazatlán as long as you have no glass containers or alcoholic beverages? It's also the perfect place to spend a day exploring trails and learning about native plants and wildlife!
The McAllen Nature Center
4101 W. Business 83 
Open from 8:00 AM until 5:45 PM
With over 200 species of birds and 80 species of butterflies, the McAllen Nature Center is a great place to enjoy a nice picnic under shaded trees. After, you can enjoy one of their trails that traverses 33 acres of native Tamulipan Thornscrub!
Bill Schupp Park
1300 Zinnia Ave.
Open from 6:00 AM until 11:00 PM 
Named after city manager Bill Schupp, this park has everything a park in McAllen needs like barbecue pits, a pavilion, fitness trails, picnic tables, and more. 
Westside Park and Field
1000 S. Ware Rd.
Open from 6:00 AM until 11:00 PM
This park includes a 37-acre green space that houses a softball complex, playground, picnic areas, four pavilions, and a basketball court! If you're looking to spend the day barbecuing, playing some basketball, or watching a softball game, then this park is for you!
Zinnia Park
5201 N. 29th St. 
Open from 6:00 AM until 11:00 PM
We love Zinnia Park because it's small and offers a splash pad, playground, shaded trees, and ample green spaces that are perfect for picnics! 
McAllen Convention Center's Oval Park
The McAllen Convention Center's Oval Park is wildly popular for picnics and usually has regular events going on. We had to list it because of its beautiful ambiance!
Explore All of the Parks in McAllen!
If you visit any of these or the many other parks in McAllen, then be sure to snap some pics and tag us!