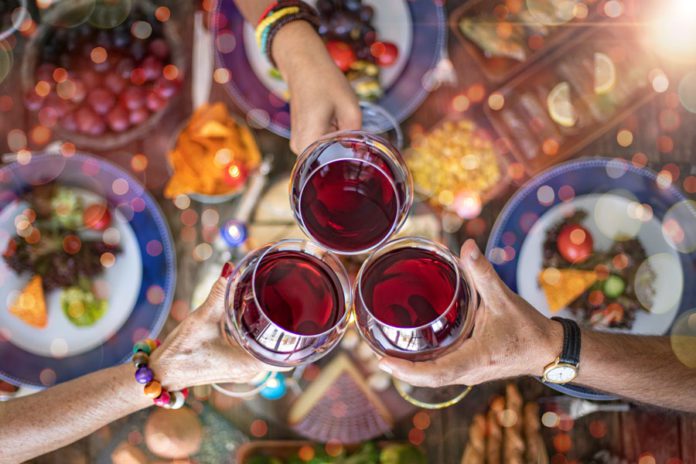 A traditional Friendsgiving involves sharing home-cooked meals with your closest pals. However, if you and your friends want to skip the stress of cooking a dish, then visit a restaurant in McAllen! Pick one of these five spots where you can spend quality time with your friends this Thanksgiving season!

Brewsome
Picture courtesy from Facebook.
(956) 627-2380
1303 N 10th St.
Check out their menu.
Celebrate with your friends at Brewsome and enjoy their high-quality crafted beers, delicious appetizers, and grub, such as their Build-Your-Own Mac!

Schneiders
Picture courtesy from Facebook.
5507 N Ware Rd.
Check out their menu.
If you are in the mood for some bratwurst, pretzels, and beers on tap with your closest friends, then visit Schnieder's Beer Garden! Have a jolly time and enjoy a German feast for Friendsgiving!

Casa Madre
Picture courtesy from Facebook.
2200 S 10th St.
Feast with your friends at Casa Madre Brunch and Grill to enjoy delicious baked goods, cocktails, and prime steaks! Call them today to book your reservation for Friendsgiving!

Bonhomia
Picture courtesy from Facebook.
920 N Main St. Suite 160
Check out their menu.
Enjoy a high-end Friendsgiving lunch or brunch at Bonhomia! Aside from their delicious pastries, this quaint brunch spot offers delicious duck and potato carnitas!

Roosevelt at 7's
Picture courtesy from Instagram.
821 N Main St.
Check out their menu.
For a relaxed evening, dine at Roosevelt at 7's. Relax with friends indoors or outdoors and enjoy burgers, pizza, and paninis alongside beers on tap!
Tag Us in Your Friendsgiving Photos!
Show us your fun experiences at these 5 Friendsgiving restaurants in the city of McAllen! Use #McAllenEvents #ThingsToDoInMcAllen #ExploreMcAllen and show us on Instagram or Facebook!