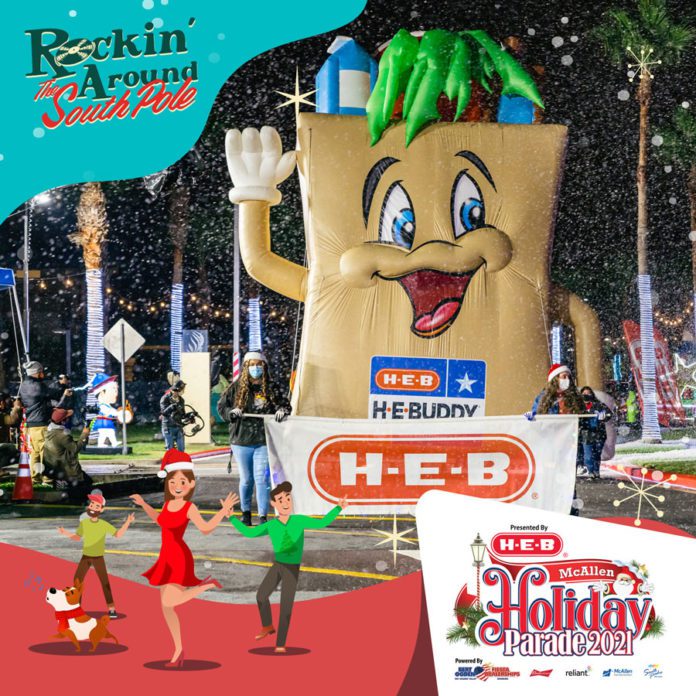 Bring on the festive cheer! Celebrate the holidays with your family at the McAllen Holiday Parade 2021. Invite your friends and family to experience the balloon floats, special guests, and more on Saturday, December 4th.
Holiday Special Guests
We are excited to welcome some incredible guests to our city of McAllen to participate in our parade.
See:
Air Force Honor Guard
Julian Gil – Actor, model, TV host
Mario Lopez – TV personality, producer, actor

Live The Experience!
This year, the McAllen Holiday Parade 2021 will include several entertaining experiences.
Show us your favorite on Instagram and Facebook, and use #ExploreMcAllen.
Watching festive dance teams!
Listening to the marching bands!
Viewing Christmas in the Park!
Seeing the Illuminated floats pass through the 1.5-mile stadium and street parade route!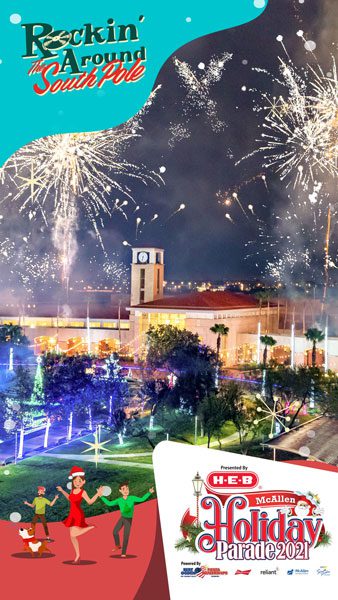 Sponsor this McAllen Event!
The McAllen Holiday Parade is one of the biggest city events, and local business owners can get in on the action. Become a sponsor today!
About 27 million TV viewers
More than 260,000 spectators
87 million advertising impressions
4,634,479 cross-brand impressions
More than 5,000 participants and volunteers
Buy Your Tickets
Tickets are available now! You can attend with your friends, family, and loved ones or choose to volunteer to help it all happen! Stay updated on all the events happening in McAllen!

Parade Partnerships
This year, the McAllen Holiday Parade is being presented by H-E-B and is powered by the following Rio Grande Valley partners:
Reliant
Stripes
Budweiser
South Padre Island
McAllen Public Utility
Matt's Building Materials
McAllen International Airport
Fiesta Dealerships – Edinburg
Bert Odgen – Rio Grande Valley
McAllen-Hidalgo International Bridge