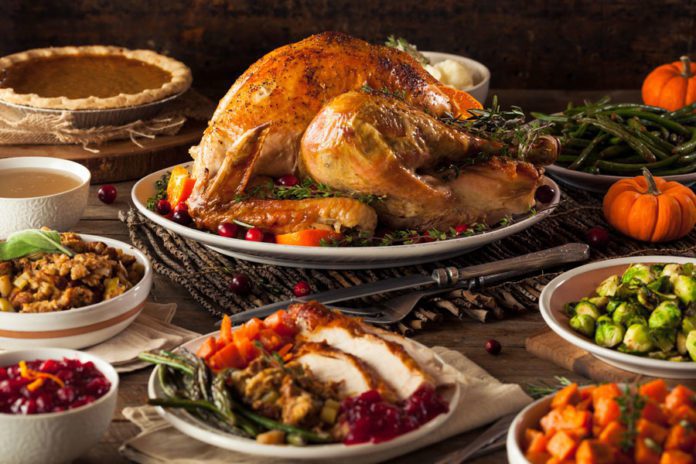 If you don't want to spend nearly four hours cooking a turkey only to gobble it in under twenty minutes, then it's time to change your Thanksgiving tradition. Order your holiday feast from any of these six McAllen restaurants, serving delicious Thanksgiving meals for your friends and family!

PJ Pies
5712 N. 10th St.
(956) 627-0180
Enjoy Thanks(Pie)Giving by choosing any of their five pies available for pickup on November 24th.
Pie selection includes:
Pumpkin Swirl Pie
Traditional Pecan Pie
Brown Butter Pumpkin Pie
Blueberry Basil Goat cheese
Bourbon Chocolate Pecan Pie

House.wine. & bistro
1117 W. US-83 BUS
(956) 994-8331
Order the house.wine. & bistro. Thanksgiving Feast before it's too late! You can order online by Friday, November 19th, and pick it up on Wednesday, November 24th, from 12-3 PM!
Feast includes:
Yeast roll
Giblet gravy
House salad
12lb smoked turkey
Green bean casserole
Baked mac and cheese
Jalapeño cranberry sauce
Maple bourbon bread pudding

City Cafe and Catering
2901 N. 10th St.
(956) 682-8737
The last day to order City Cafe's Holiday Meal Packages is Monday, November 22nd, and is to be picked up Wednesday, November 23rd! Packages include salad, gravy, turkey breast, and more! They feed four, eight, or twenty people and come with a choice of up two sides:
Buttered corn
Mashed potatoes
Cornbread stuffing
Green beans with bacon
Cowboy Chicken
1020 W. Nolana Ave. #3746
(956) 686-7777
3400 W. Expy. 83, #100
(956) 429-3999
Cowboy Chicken is offering their Holiday Turkey Package, which feeds between eight to ten people and includes:
Peach cobbler
Wild west sides
Country style stuffing
Twice-baked potatoes
Homestyle dinner rolls
Signature turkey cooked over an open flame
Cracker Barrel
3817 W. Expy. 83
(956) 683-1874
At Cracker Barrel, there are a variety of delicious options to choose from for your Thanksgiving meal:
The Chicken N' Dumplings and the Country Vegetable Plate. You can find them here!
The Country Fried Turkey Plate includes fried turkey fillets covered in herbed pan gravy and is served with two countrysides.
The Turkey N' Dressing Meal is served with sweet potato casserole with pecans, green beans, dinner rolls, and pumpkin pie, and is available on Thanksgiving Day only!
Luby's
4901 N. 10th St.
(956) 687-9568
Order online and pick up your Thanksgiving orders between Monday, November 22nd to Wednesday, November 24th! One of your options includes:
The Thanksgiving Day Special:
Dinner Roll
Holiday Dessert
Cornbread dressing
Classic carved turkey
Two scrumptious sides
Tag Us Online!
Tag us in your holiday meal pictures on Facebook, and give us a shoutout on Twitter and Instagram! We hope you enjoy your Thanksgiving with your friends and family! Use #ExploreMcAllen, #ThingsToDoInMcAllen, and #ThanksgivingMeal.