Welcome to the one and only McAllen Food Madness Competition by Explore McAllen! Nominate your favorite restaurant, food truck, or even chain restaurant to take home the title of MCALLEN FOOD MADNESS CHAMP!
THE ONLY RULE IS – THE RESTAURANT MUST BE LOCATED IN MCALLEN
Last year, Yasuke Japanese Sushi took home the title of 2022 McAllen Food Madness Champion. Not only did we get to spotlight their amazing journey through their culinary experience but we dove into what makes them a fan favorite. Watch our deep dive interview here. 
---
How it Works: 
Feb 1st – Feb 14th | Nominations – OPEN CALL!  Sign in and choose up to 10 of your favorite restaurants.
Final Round * Starts Today. Vote NOW!.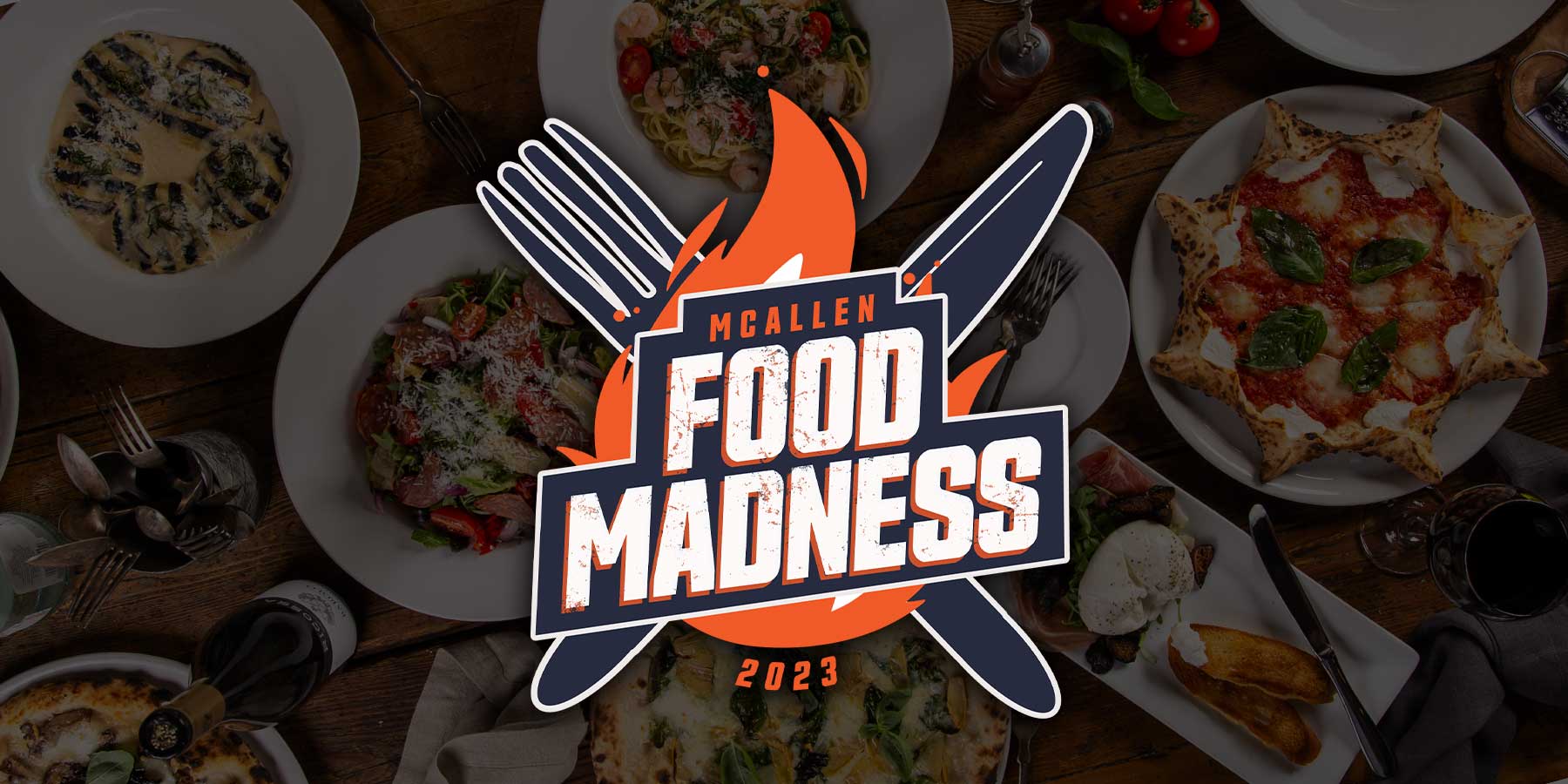 Other Important Dates to Remember
Feb 22nd – Feb 28th | Our team will tally votes, keeping you in the loop through our socials!
March 1st – 7th | Round 1 * 32 restaurants head to head.
March 9th – 15th | Round 2 * 16 restaurants head to head.
March 17th – 23rd | Round 3 * 8 restaurants head to head.
March 27th – April 2nd | Round 4 * 4 restaurants head to head.
April 5th – April 10th | Final Round * 2 restaurants head to head.
April 11th | Winner Announced.
About Explore McAllen
Explore McAllen is a team of McAllen lovin' individuals who explore McAllen events, shops, restaurants, and everything that makes McAllen amazing. Be sure to follow us on our socials for more insider events, new restaurants, and other things to do in McAllen!