MXLAN Summer Art & Music Festival is back this July 28 – 30! Each day enjoy exciting cultural activities around the McAllen Convention Center.
Artisan Mercado
Live in Motion Art
Calenda Street Parade
Firework Extravaganza
Live music from artists Little Jesus, Maye, Kinky, Glare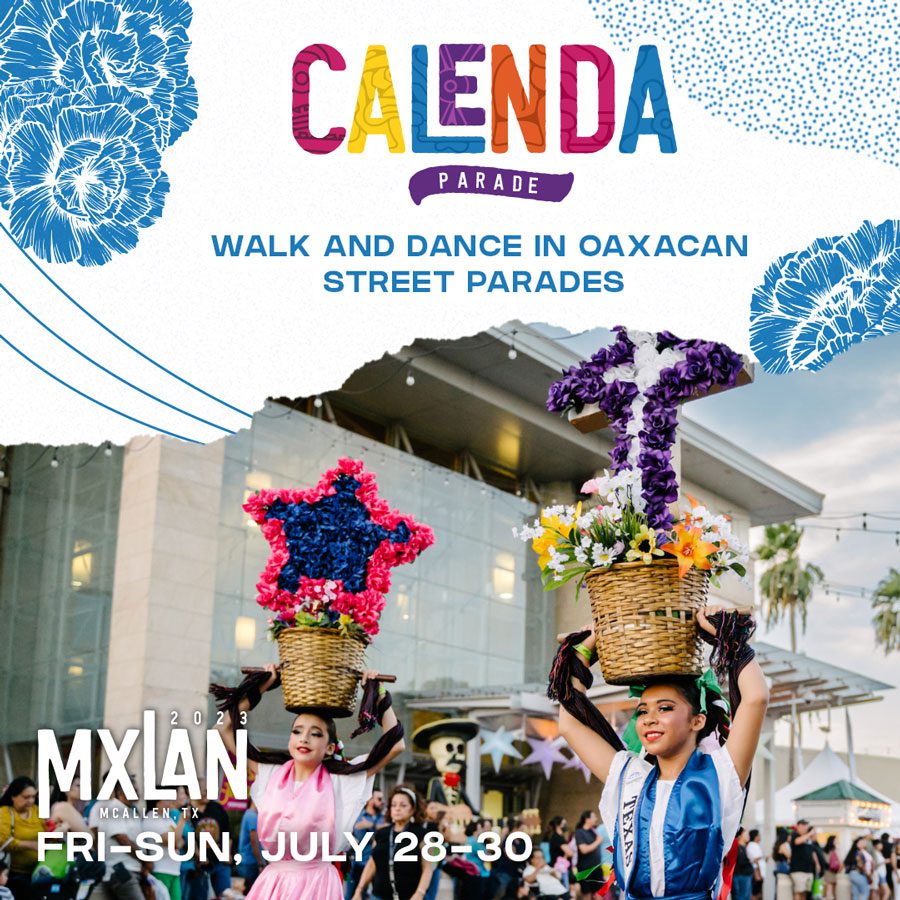 The 3-day Summer Art & Music Festival celebrating young Latino culture is taking over the McAllen Convention Center July 28-30. Visit MXLAN.com for the schedule, and purchase your tickets today:
Friday, July 28th – GENERAL ADMISSION FREE
Saturday, July 29th – Free for kids under 12 & General Admission $10 (+fees)
Sunday, July 30th – Free for kids under 12 & General Admission $10 (+fees)

International Economic Summit – July 28
Hear key economic insights from top advisors to the U.S. and Mexico from keynote speaker D
uncan Wood, Ph.D. from the Wilson Center's Mexico Institute. Call for tickets.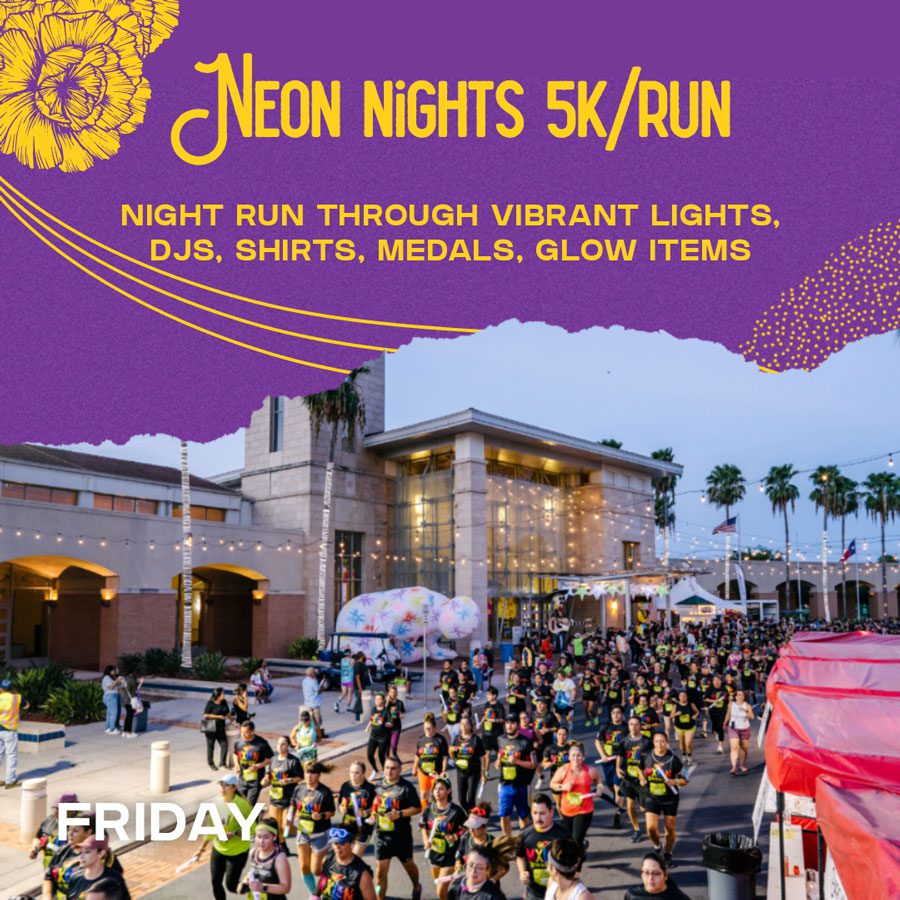 Neon Nights 5k – July 28
Start Friday night on the right foot, and grab your friends for a 5K run through our Neon Light fixture while you get your blood pumping to hit local DJs. Sign up online!
SPIRITA Mezcal & Tequila Tasting – July 29
Join us for a premium Mezcal & Tequila tasting experience featuring 10+ fine dining vendors. Purchase tickets online.
Ticket fee includes:
Live music
Five signature drinks
Mezcal & tequila tastings
PLUS, enjoy unlimited restaurant tastings at
Kiss & Fly
Costa Messa
MULA Catina
Palenque Grill
Casa Palenque
Taco Palenque
Suerte Bar & Grill
NAPO Todays Pizza
Chorizo San Manuel
La UNO Cocina de Mar
5a Ronda Cantina Restaurant
ROSMANI fine Mexican cuisine
The Quarter New Orleans Kitchen
K-U-M-O-R-I & MORI Japanese Grill
Carla Morrison in Concert – July 30
MXLAN presents Carla Morrison at the McAllen Performing Arts Center Sunday, July 30th  The three-time Latin Grammy-winning artist will perform live from the state-of-the-art McAllen Performing Arts Center. Purchase your tickets online.

Sabor A Mexico Food Festival – July 30
Join ten top McAllen restaurants for a night of Mexican-inspired cuisine at the MPAC Center Lawn. Purchase tickets online.
Ticket fee includes:
Music
2 Adult drinks
Food festival entry
UNLIMITED tastings
Beverages & more!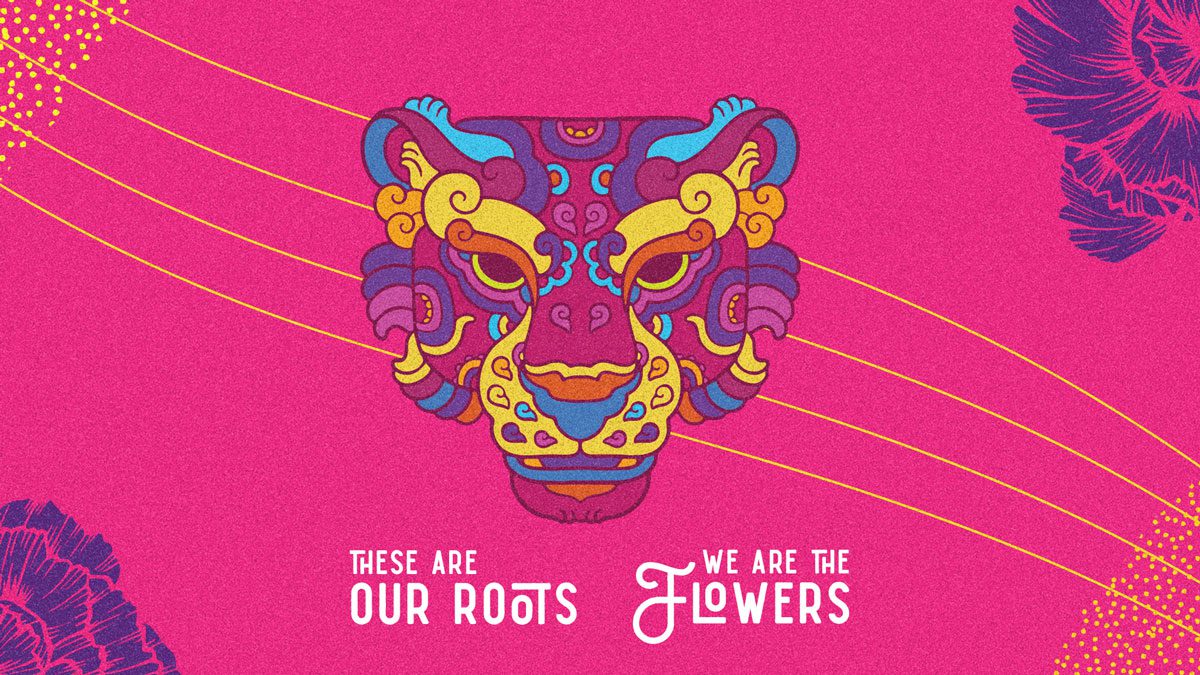 Purchase your tickets and find more information at MXLAN.COM.