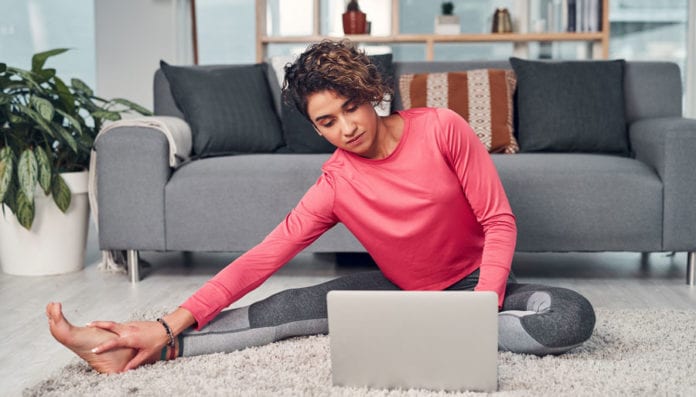 We think it's fair to say that our daily lives have changed because of the stay-at-home orders currently in effect due to COVID-19. By reducing the number of interactions we have with others, we now have to find new ways to keep ourselves busy and healthy. We've put together a short list of activities that you can do at home in McAllen to keep yourselves busy and well!
Spring Cleaning
We all have a drawer, closet, or entire home that could use a little cleaning. Set aside a few hours during the day to clean up! Not only will you have the satisfaction of having cleaned up your residence, but you'll also have burned a few hundred calories from all of the activity! It's a win-win!
Get Fit
This resolution is a New Year's staple, but now you have so much time to get yourself in better condition health-wise! You can also do some self-improvement! Yes, gyms and yoga studios are closed, but the web is buzzing with at-home workouts and yoga sessions to follow. You can find a few home workouts and yoga sessions posted occasionally on our Facebook page.
Practice Self-Care
If you've been too focused on things other than yourself, then now is the time to change that. Take a break and step away from the computer or TV. Take a walk outside for a breath of fresh air. If unplugging from the screen isn't an option, try connecting with others through Facetime or video chat. Virtual communication can help ease the burden of isolation and loneliness.
Practice your Culinary Skills
If you miss going to your favorite restaurants, then try making their tastiest dishes at home! You might not be a cooking whiz, but a YouTube tutorial or two can help you improve your cooking talents!
Find a Quarantine Companion
Self-isolation can be very quiet and lonely, but if you want company, why not foster a cute cat or dog from a rescue shelter? Palm Valley Animal Society is in critical need of pet owners. And right now, they're waiving adoption fees for all animals (standard adoption process applies), and curbside adoptions are available. Give them a call at 956.686.1141.
Get Crafty
Whether it's sewing, jewelry-making, or painting, working on your arts and crafts skills is an excellent way to keep your creative juices flowing while you pass the time. Plus, you may find a talent you didn't even know you had!
Explorers, Show Us What You're Doing During Quarantine!
Explorers, show us how you're spending your quarantine by snapping a photo of yourself and tagging us, or use #ExploreMcAllen for a chance to be featured on our Facebook, Twitter, or Instagram pages!