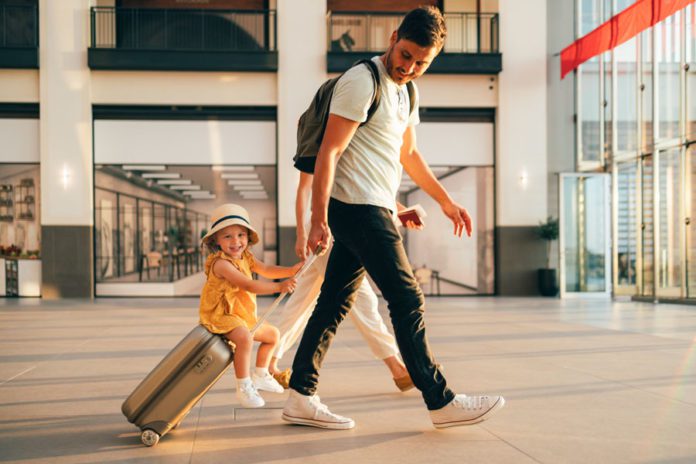 This holiday season, in between travels and hosting family over, make sure they have a place to stay in comfort like booking in McAllen. The city of McAllen offers plush stores, authentic and luxury restaurants, and even more luxury hotels. Drive by the McAllen convention center and find a hotel offering availability this new year.
RSVP at Double Tree Hotel
1800 S 2nd St
(956) 686-3000
If you need a place to travel for the holidays, then reserve a space at Double Tree! Double Tree has all the services you need to make your travels a success and stress-free. Services are Family Friendly and Room Service is Available to those who are looking to check in! RSVP online! 

Hawthorn Suites by Wyndham
4801 W Expy 83
(956) 618-7240
With its location being 3 miles from the local airport, you can relax and rest easily at the Hawthorn Suites. This area is a perfect location to try out all kinds of places within the McAllen area! So book your stay here at Hawthorn Suites!
SpringHill Suites by Marriott
1800 S Ware Rd
(956) 682-6336
Located near the McAllen Convention Center, you can travel within walking distance of the convention center, so no need to stress about taking rentals for your next trip, but if you are looking forward to exploring McAllen, book online today.
Holiday Inn Express & Suites
1800 S 6th St
(956) 627-2079
What can be better than free breakfast, a pool and fitness center, and wifi-included? How about access to rentals in one of the prime locations in the city of McAllen? Located within a mile from the local airport, you can rest easy, make your flights on time. Don't delay and reserve your room here! 

Cambria Hotel
701 S Ware Rd
(956) 618-7207
Also located near the McAllen convention center, your stay can include free wifi, free parking, as well as access to some of the most popular McAllen restaurants, bars, and shopping plazas. Book your stay at the Cambria hotel here! 

Home 2 Suites by Hilton
525 S Ware Rd.
(956) 391-2964
Home 2 Suites has everything you'd need to get a headstart on your vacation! With front desk customer service, kid-friendly services, free parking, and airport shuttles. Book your room and set up your travel necessities here! 

Drury Inn & Suites
300 W Expressway 83
(956) 682-3222
If you are looking for a place a little further into the McAllen area, then Drury Inn is the place for you! Located off Expressway Business 83, you can enjoy quick access to every New Year's Eve party and shopping plaza. For more information book here!  
Stay Tuned for More McAllen in 2023
Follow us on TikTok, Facebook, and Instagram in 2023 to stay up to date on the latest McAllen events, and new businesses opening every year.