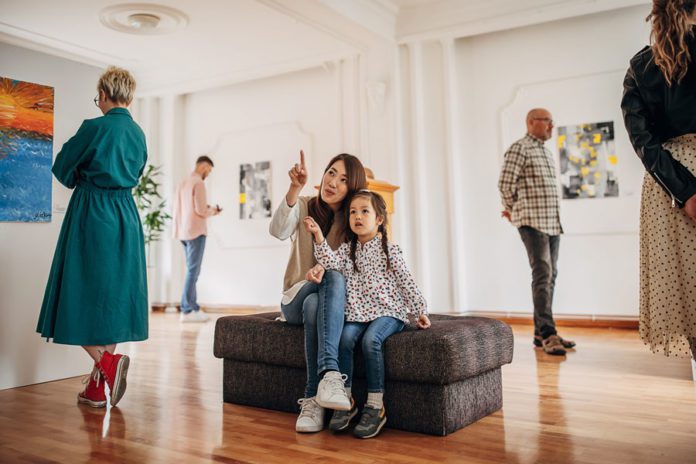 Check out these McAllen events in 2023 and start off on the right foot! Try something new or build new memories with the family all month long. Whether at one of our shopping centers, catching a show at the McAllen Performing Arts Center and an endless variety of healthy places to eat, there are always fun things to do in McAllen.
January 10 – Basic Computer Class
4001 N 23rd St.
3 PM – 4 PM
Always wanted to learn the computer basics but haven't had the opportunity? Join the McAllen Public Library for a Basics Computer Class every Tuesday, all month long! Register online and learn the basics of using:
Keyboard
Key mouse functions
Microsoft Office programs
January 12 – Toddler Time
4001 N 23rd St.
10 AM – 11 AM
Hosted every Thursday of this month, the McAllen Library is hosting Toddler Time, which includes interactive stories, rhymes, and activities for you and your kid to enjoy. Don't forget to also visit the Palm View Branch to enjoy Toddler Time StoryTime.

January 14 – NEW IMAS Exhibit and SAXET Gun Show
1900 W Nolana Ave.
5 PM – 7 PM
Come and experience nature with the surrounding environment to the fullest at IMAS newest exhibit Preview Reception: The Whole World is a Garden Exhibit by Mónica Chang. Become one with nature and see what makes this easily overlooked simplistic idea become a marvelous memoir. 
700 Convention Center Blvd.
9 AM – 6 PM
Purchase your tickets for the upcoming SAXET Gun Show making its way to the McAllen Convention Center. See the latest in guns, ammo, knives, hunting, and outdoor trade products. 
January 17 & 18 – Winter Texas Expo
700 Convention Center Blvd.
9 AM – 3 PM
Join in on the fun for the 30th annual Winter Texas Expo! This January 17th and 18th, enjoy live music, entertainment, good sweets and treats, and sign up for door prizes! See the latest in home goods, and fun experiences you and your family can enjoy in McAllen and the Rio Grande Valley.

10th Anniversary Scott Crane Marathon
January 20th
700 Convention Center Blvd
3 PM – 8 PM
 Prepare yourself for the upcoming marathon by participating in the runner bag expo! This event is exclusively for runner fans to get the chance to prepare for the marathons by picking up a bag for the exclusive event itself! Come and stop by the local convention center and get yourself a nice runner bag for the occasion!
January 21st
1000 S Ware Rd
7 AM – 4 PM
Have you registered for the 10th annual Scott Crane Marathon? Reserve your spot to join one of the several marathons. Find more information online.
Kid's Final Mile
5K Marathon (5K)
10K Marathon (10K)
Marathon (26.2 miles)
Half Marathon (13.1 miles)
Relay Marathon (26.2 miles)

January 26th – Mazes and Monster Club
4001 N 23rd St.
6 PM – 8 PM
Always wanted to play Dungeon and Dragons but didn't have the time to learn? Come and learn the basics of this imaginative role-playing game and play the classic game of dungeons and dragons! Learn the basics of puzzle solving, and cooperative team skills, you can sign up online at the McAllen Public Library. 
Follow Us Online and Attend these McAllen Events in 2023
Stay up to date with everything going on in McAllen on TikTok, Facebook, and Instagram!