If you're wanting to keep the kids busy during their first weekend of summer break, then McAllen has everything you'll need! Check out our list of family-friendly things to do in McAllen this weekend!
Friday, May 31st
Kidz Night Out at the Palm View Community Center will be held from 6:30 PM until 10:30 PM.
Join a special Mansion Tour at Quinta Mazatlán from 10:00 AM until 11:00 AM. Learn about the interesting history and stories of the mansion and the natural beauty surrounding it. The cost of admission is $3.00.

Saturday, June 1st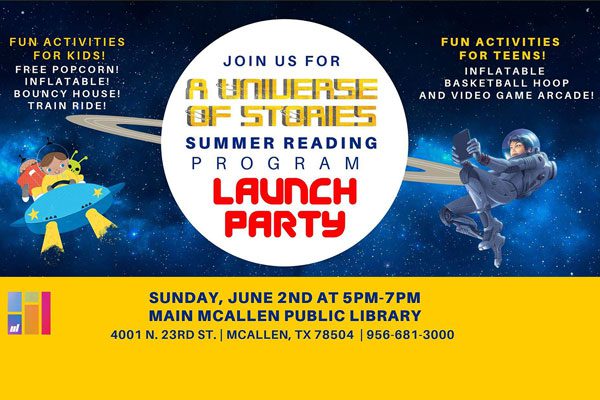 Sunday, June 2nd
See You There!
If you plan on attending any of these events, be sure to take plenty of photos! Feel free to tag us or use #exploremcallen and #mcalleneats!