Thanksgiving is finally here! We get some time off to spend it with our loved ones and enjoy our extended weekend together. Enjoy a delicious Thanksgiving meal and shop McAllen for Black Friday deals. Here's your guide to spending Thanksgiving Break in McAllen.

Thanksgiving Brunch
Sometimes life gets hectic and you have no time to plan to prepare a feast. If you won't settle for anything that isn't a proper Thanksgiving meal, you're in luck! Both Casa de Palmas Renaissance Hotel and Doubletree Suites by Hilton in McAllen will be having a Thanksgiving Brunch. For reservations at Casa de Palmas, call 956-631-1101. To reserve your place at Doubletree by Hilton, call 956-686-3000. Spots are filling up quick so call NOW!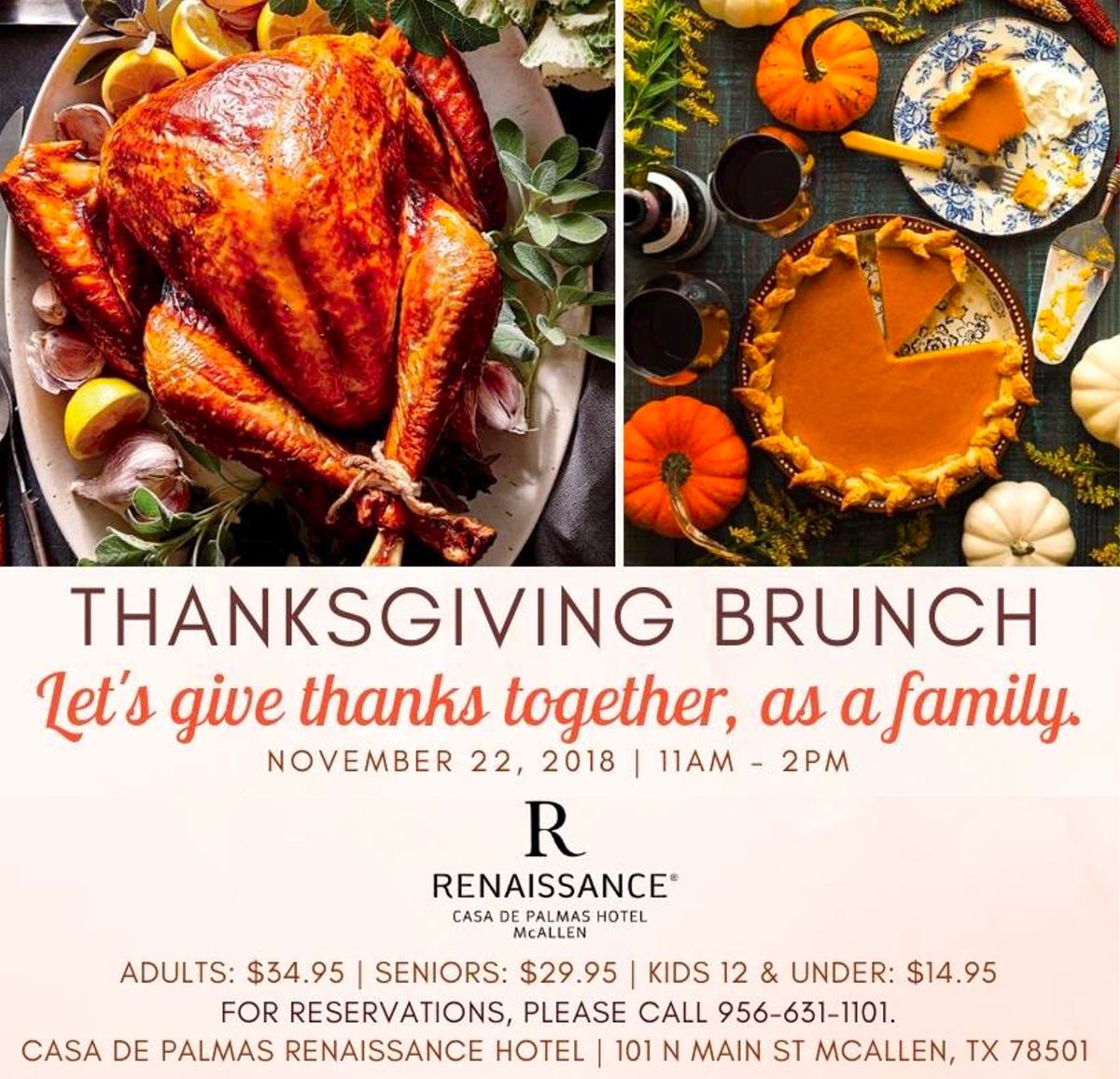 Black Friday and Small Business Saturday
If you're anything like the rest of us, this is the weekend you go out and conquer your holiday shopping! Local shops go above and beyond for their customers so it's the perfect weekend to shop small if you normally don't. Check out your favorite local shops' social media pages for Black Friday deals you'll fall in love with.
Small Business Saturday is celebrated nationwide and we love that we have so many small shops in McAllen! In addition to these local shop, here are some other shopping centers in McAllen you should visit:
La Plaza Mall
Palms Crossing
Trenton Crossing
Northcross Shopping
Las Tiendas Plaza
Supporting Local Artists
As an organization that began in March 2018, Mujer RGV is a group that focuses on women supporting women and they are thrilled to launch their female-produced album this weekend! Grain to Glass will be hosting the Mujer RGV Album Release Party on Sat. Nov. 24TH at 8PM. There will be several female artists on an acoustic set lineup and many local female artists selling handmade art. This is a FREE event and is family friendly; it's the perfect way to end your Small Business Saturday adventures!
Enjoy Your Weekend!
No matter how you end up spending your Thanksgiving Break in McAllen, make sure you tag us in your photos on Instagram! We want to wish all of our Explorers a very Happy Thanksgiving! Thank you all for supporting us and tagging us in your photos always. Stay safe and enjoy your weekend in McAllen.