Photo Courtesy of Reserva Coffee Roasters
Coffee is a universally-enjoyed beverage. Instead of waiting in line at Starbucks, make a trip to any local cafés in McAllen for National Frappe Day on Oct 7th! Sip on your favorite iced coffee (necessary for this Valley weather) or signature Trago and munch on pastries with whichever beverage you order. Check out some of the best cafés in McAllen below.
Reserva's atmosphere is always inviting and cozy, no matter the time of day or season. Their elegant interior is full of gold accents and greenery. They specialize in serving locally-roasted craft specialty coffee, loose-leaf teas, and made-from-scratch pastries.
Located at 3400 W. Expressway 83, Ste. 130
(956) 322-6382
Photo Courtesy of Moonbeans Coffee
The heaviest hitter in McAllen, MoonBeans Coffee has been serving up delectable cups of roasted beans since 1999. One taste of their Moon Mud coffee will have you over the stars. They also have tasty pastries that go hand-in-hand with their coffee flavors. With comfy seating and an inviting atmosphere, it's the ideal place for a study session or a day date with friends.
Photo Courtesy of Semilla Coffee Lab
This specialty coffee lab is known for their signature Tragos that are perfect for a hot day. This minimalistic location features framed artwork, wood countertops and tables, and inventive coffee options offered in a Pyrex flask.
Located at 4717 N. 10th
(956) 867-4649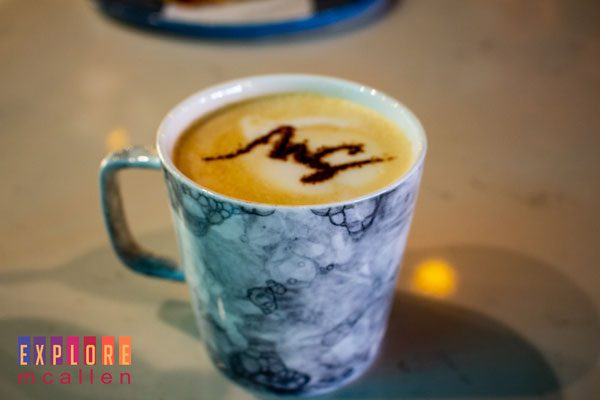 This is a restaurant/café with authentic French-inspired menu items that consist of wine, macaroons, burgers, coffee, and so much more. This chic café features beautiful chandeliers and comfortable seating that are perfect for casual dining.
Open Tuesday through Thursday from 10:00 AM until 10:00 PM, Friday and Saturday from 10:00 AM until 11:00 PM, and Sunday from 11:00 AM until 3:00 PM. Closed on Monday.
Located at 5101 N. 10th
(956) 800-4192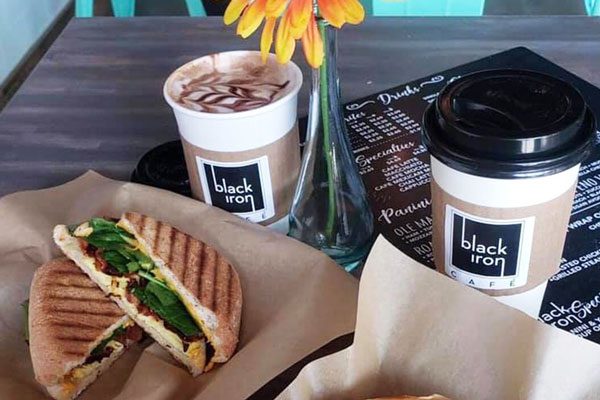 Photo Courtesy of Black Iron Cafe
Visit one of their three locations in McAllen the next time you're craving a delicious sandwich and cup of joe. This family-owned café features an ample working space and friendly employees, all in a relaxed setting.
7001 N. 10th St.
4001 N. 23rd St. – Inside the McAllen Public Library
6200 Tres Lagos Blvd. – Inside the A&M Building
Their philosophy is: the best possible quality, in each cup, to every customer, every time. Always served with sincerity and appreciation for our craft and our customers. And if you have ever visited them, you'll know they go above and beyond their philosophy. Their large menu has something that will satisfy everyone from coffees to food.
4217 N McColl Rd #1200
(956) 627-4112
Explore McAllen for Your New Favorite Café!
Snap a photo of your favorite coffee creation and be sure to tag us or use #mcallendrinks, #mcalleneats, and #exploremcallen.