Maison Stivalet, meaning "House of Stivalet," is a new bakery and café in McAllen founded by Ms. Adelle Stivalet, who has a passion for quality ingredients and authentic French dishes. As we wandered into this new French restaurant, we were greeted with a warm welcome and a variety of seating areas. This chic café features beautiful chandeliers and comfortable seating, both of which are perfect for casual dining.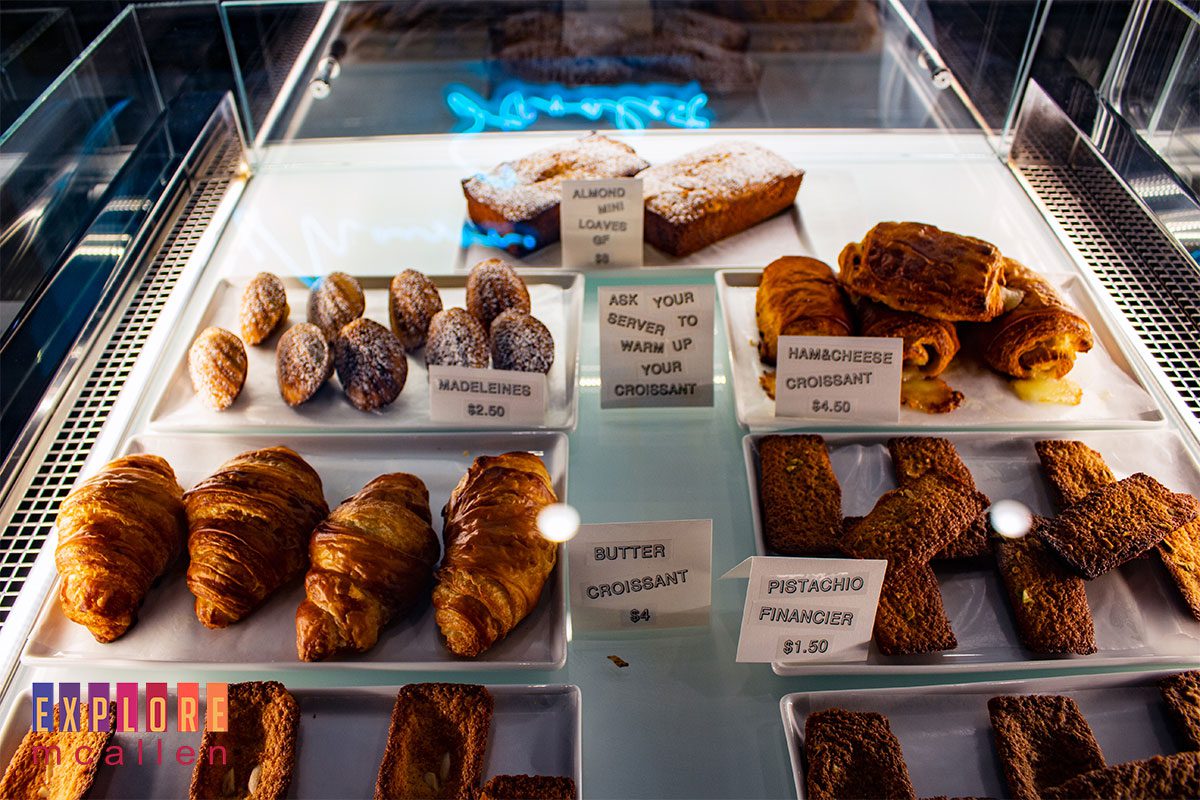 The Menu
Maison Stivalet's brunch menu changes every week. For its debut, the restaurant offered Oxtail Fries Ragu, Baguette Pizza, and Moroccan Eggs with Grilled Chicken. Each dish is inspired by French recipes that pair perfectly with a warm latte or strawberry-topped mimosa!
After trying brunch, we couldn't leave without noticing their unique macaroons. Their pastry case is full of other baked goods like croissants, tarts, and more. Some of their macaroon flavors include Chiapas Coffee, Mole, Praline, Tamarindo, and more.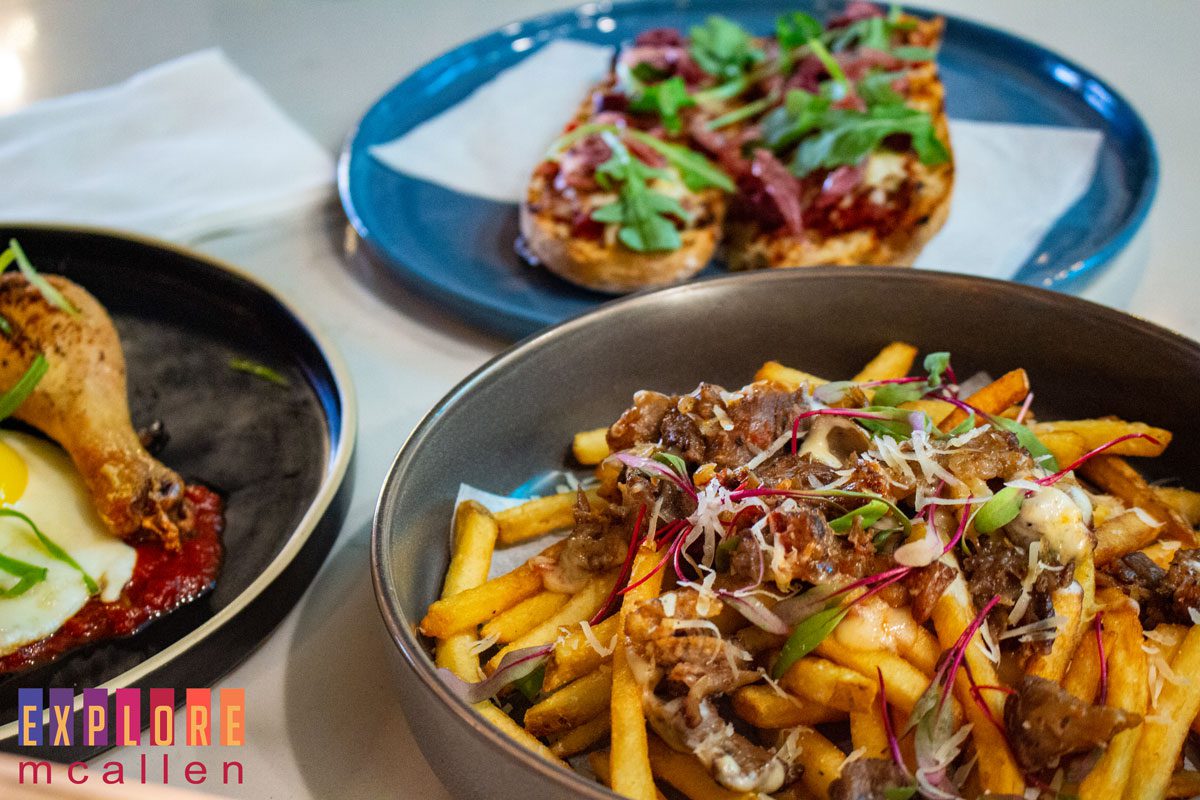 When asked which sells best, "Mole" was the staff's overwhelming answer. We tried the Tamarindo macaroon, which was not as bitter as you'd expect. It has a crunchy exterior with a creamy blend of chocolate and Tamarindo inside.
The restaurant is open Tuesday through Thursday from 10:00 AM until 10:00 PM, Friday and Saturday from 10:00 AM until 11:00 PM, and Sunday from 11:00 AM until 3:00 PM. It's closed on Monday. It's located at 5101 N. 10th St. and can be reached at (956) 800-4192.
Try it Out for Yourself!
If you're looking for a taste of France, Maison Stivalet is the new restaurant to try next time you're in McAllen for lunch, dinner, or brunch! Share your favorite dish by tagging us in your foodie photos or use #exploremcallen and #mcalleneats!