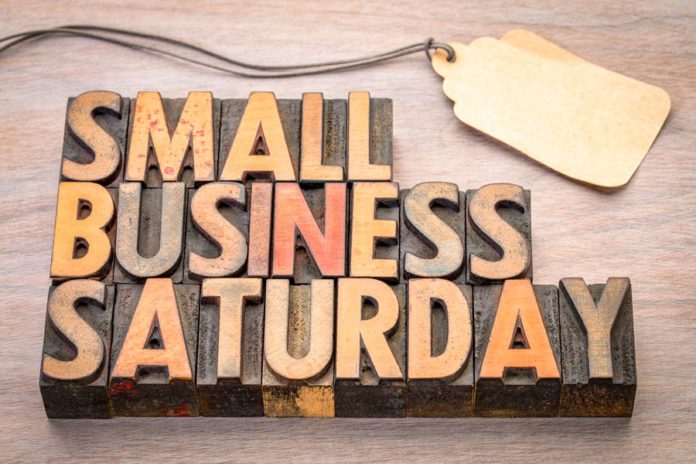 Enjoy finding good deals for the holiday? Shop local this Saturday, November 27th at these eight small businesses in McAllen! You can buy local art, artisan crafts, clothing, and more, for the whole family!

Cybelle Arts
Follow Cybelle Arts on Instagram and Facebook!
Support your local artist and business owners by purchasing quality jewelry, canvas art, and more for your loved ones online.

Shop 112
5401 N 10th St.
(956) 500-6040
Follow Shop 112 on Instagram and Facebook!
This locally-owned small business, Shop 112, has excellent fashion styles that your loved ones are guaranteed to love. They have an assortment of:
Cosmic Earthly
6308 N 10th St.
(956) 534-1554
Follow Cosmic Earthly on Instagram and Facebook!
If you have a crystal lover in your life, go to Cosmic Earthly or shop online for some beautiful crystals, bracelets, necklaces, and more wellness goodies for your loved ones to enjoy!
Mon Amour Boutique
4400 N 23rd St.
Contact Mon Amour Boutique on Instagram!
Mon Amour Boutique is a Latina-owned small business that features an abundance of "cottage core meets soft girl clothing." Gift some cute and chic styles to your loved ones this holiday season!
Sacks Thrift Ave.
1213 N Main St.
(956) 331-8798
Reach out to Sacks Thrift Ave. on Facebook and Instagram.
Sacks Thrift Avenue is a thrift boutique shop that aims to sell vintage clothing and items while keeping their environmental impact to a minimum. Choose environmentally-friendly vintage items for your friends and loved ones!
RGV KPop Shop
410 Pecan Blvd.
(956) 627-3188
Check out RGV KPop Shop on Instagram and Facebook.
If you have a K-Pop fan in your family, shop from the first-ever K-Pop store in the RGV! They have a great variety of k-pop merchandise, k-beauty products, and many more stationery goods.
Valley Vinyls
1700 N 10th St.
(956) 928-1005
Follow Valley Vinyls on Instagram and Facebook!
You can count on Valley Vinyls to provide great music selections for the musical geniuses in your life. Known as one of the biggest vinyl shops in the RGV, they are sure to have the music you need!

Leona Style
4500 N 10th St.
(956) 309-3009
Follow Leona Style on Instagram and Facebook!
Leona Style offers giveaways, in-store promotions, and a gift with every purchase for Small Business Saturday! This woman-owned small business offers an assortment of chic clothing, jewelry, and items perfect to gift to your fashion-savvy loved ones!
Support Local Shopping in McAllen
Go out on the town this year and support local McAllen shopping! Tag us on Instagram and use #ExploreMcAllen and #ThingsToDoInMcAllen, so we can see your pictures!