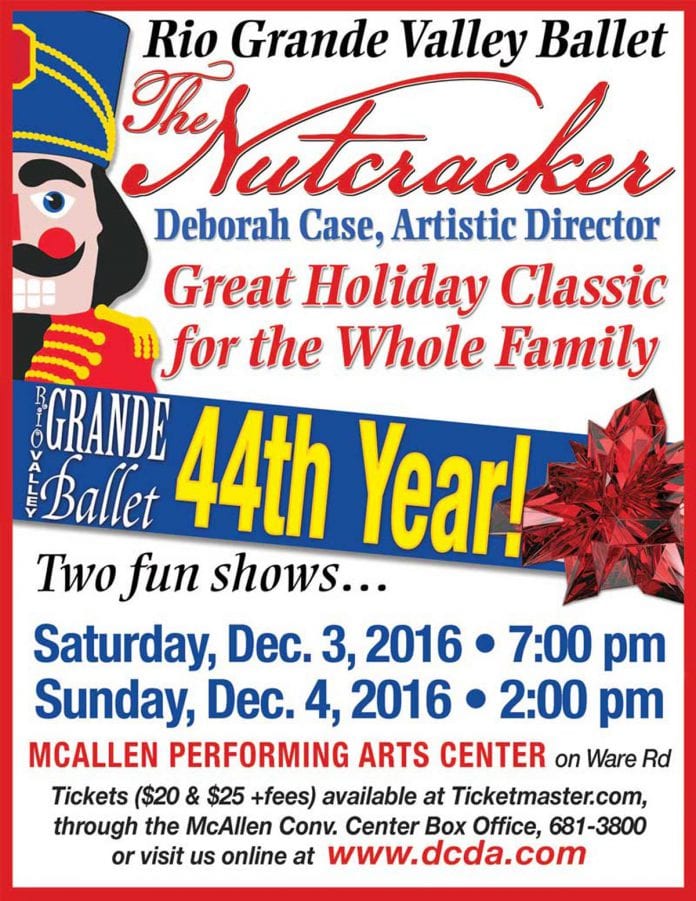 Saturday, December 3rd at 7:00 PM | Sunday, December 4th at 2:00 PM
Toy dolls coming to life, tin soldiers battling on stage with theatrical music combined with laughter, action and thrills brought to you by a talented group of ballet performers, this year's The Nutcracker will have you at the edge of your seat.
Join the Rio Grande Valley Ballet as they perform The Nutcracker for the 44th consecutive year. This stunning ballet is showing for two nights at the NEW McAllen Performing Arts Center. Bring the entire family and enjoy a classic performance. Tickets are on sale now for $20 and $25, plus fees at the McAllen Convention Center Box Office or on Ticketmaster.com.
The Nutcracker is one of the longest-running ballet shows in the Valley and is under the direction of Deborah Case, Artistic Director of the RGV Ballet. The Nutcracker is the epitome of a holiday ballet, full of thrilling scenes, beautiful choreography and joyous music. Treat the whole family to this spectacular performance! For more information, visit the Deborah Case Dance Academy site here.