Friday,

Feb

ruary

7

th
It's the first Friday of February and that means it's time for the McAllen ArtWalk! This free, self-guided tour is held from 6:00 PM until 10:00 PM and incudes art studios and galleries at some of the city's oldest neighborhoods and the McAllen Creative Incubator. For more information about the ArtWalk, please call (956) 490-5507.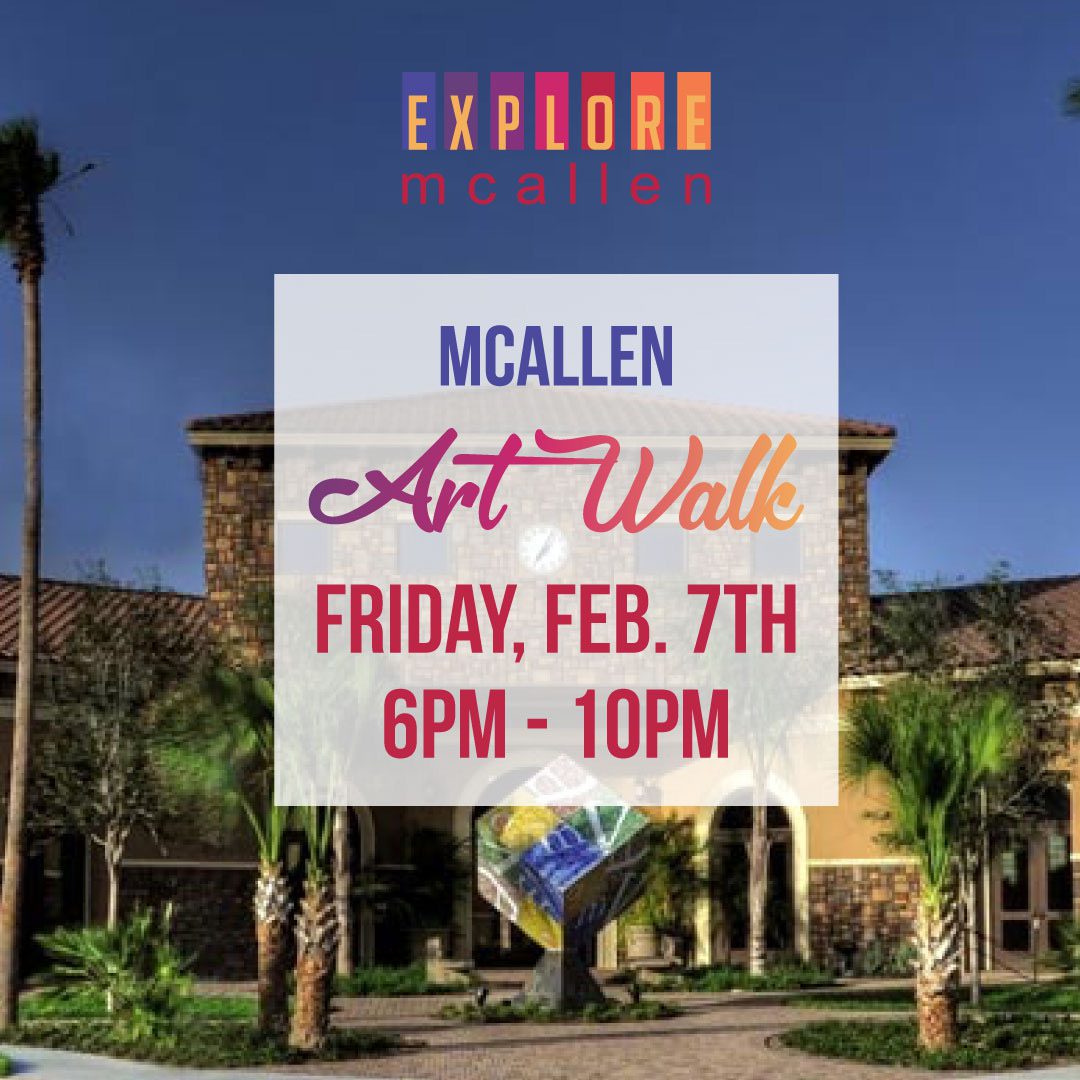 Roosevelt's at 7 will be featuring a new Hefeweizen brew calledAlstadt along with samples of other handcrafted beers. Plus, Roosevelt's will be preparing a Sonoran-style Beer Boiled Bratwurst wrapped in bacon. This spot is one of the many local businesses that will be a part of the McAllen ArtWalk starting at 6:00 PM.
Music After Hours at the McAllen Food Park  
Come out to enjoy live music from 6:00 PM until 10:00 PM at the McAllen Food Park. It has many food trucks with a variety of options to choose from, and the park will have musical performances from Kristina Galvan, Diana Tovar, and Noe Barboza.
Santa Fe Steakhouse will be hosting the Prisoner Wine Dinner, an evening celebrating the handcrafted wine company and its owner, Dave Phinney. The dinner starts at 7:00 PM and is $100 per person. Reserve your table today by calling (956) 630-2331.  
Get ready to rock out on Friday night when Lost Puppies takesthe stage at Simon Sez! Tickets will be sold at the door and the band will start the show at 10:00 PM.
Wrestling Revolution is back at Cine El Rey with an awesome lineup! The action starts at 8:00 PM with tickets available at the door.
Texas guitar gunslinger and vocalist Willie J Laws will be performing a mixture of Texas blues/funk and R&B at the Centennial Club on Friday at 8:00 PM and Saturday at 11:30 PM. Tickets are $20 in advance online and $25 at the door.  
The 34th Annual All Valley Boat Show
Attention all anglers! The McAllen Convention Center will be hosting the 34th Annual All Valley Boat Show. Come see everything you need for boats, equipment, and accessories. There will also be a catch tank for kids, a virtual sailfish tournament, and much more! Tickets are available at the McAllen Convention Center box office.
Saturday,

Feb

ruary

8

th
Celebrate the Year of the Rat at IMAS with traditional Chinese, Korean, and Taiwanese performances, lantern art, storytimes, calligraphy, and Korean games. There will be food samples from local restaurants as well. The Lunar New Year Festival will beheld from 10:00 AM until 4:00 PM.
Celebrate the life and times of James Dean on Saturday night at Yerberia Cultura. The music starts at 10:00 PM withperformances by Spoonfeed, Perfect Weather, Beaches, Diana Tovar, and Seems Fuentes. There will be a $5 cover at the door.
Love Market at Moonstruck Market  
Moonstruck Market invites everyone to its Valentine's Day-themed market. With over 20 local vendors, the market will have wine baskets, a photo booth, aromatherapy, fortune–telling, live music, food, and drinks. This market will be held from 12:00 PM until 6:00 PM.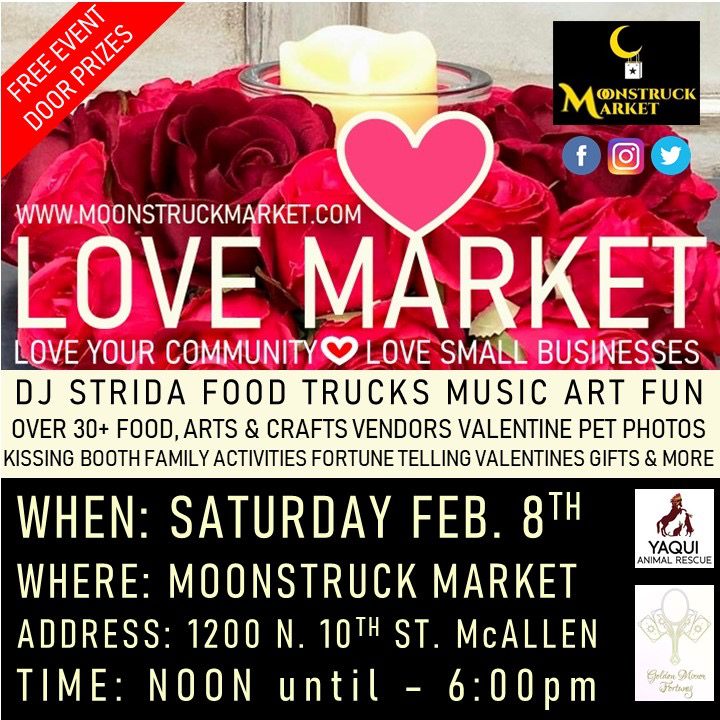 Come by Grain to Glass from 7:00 PM until 10:00 PM for FallBack Records Pop Up Night! There will be a large sale of vinyl records! Plus, Chulita Vinyl Club will be spinning records from 9:00 PM until 12:00 AM.
GALentine's Day EmpowHERment Market
Bring your girlfriends to Ultimate Hair & Body Studio as it teams up with other local vendors for a very special GALentine's Day EmpowHERment Market! Enjoy a hair touch-up or mini massage, make a vision board, meet women running for office, and much more! GALentine's Day at Ultimate Hair & Body Studio will be held from 12:00 PM until 6:00 PM.
Adore yourself this weekend by nourishing your heart, body, and soul at the Love Yourself Healthy Fest. Come take part in reflexology sessions, sound healing and meditation, sunset yoga, and wine and dinner. The Love Yourself Healthy Fest will be taking place from 4:00 PM until 8:00 PM at Quinta Mazatlán. Tickets are $40 and are available by clicking here.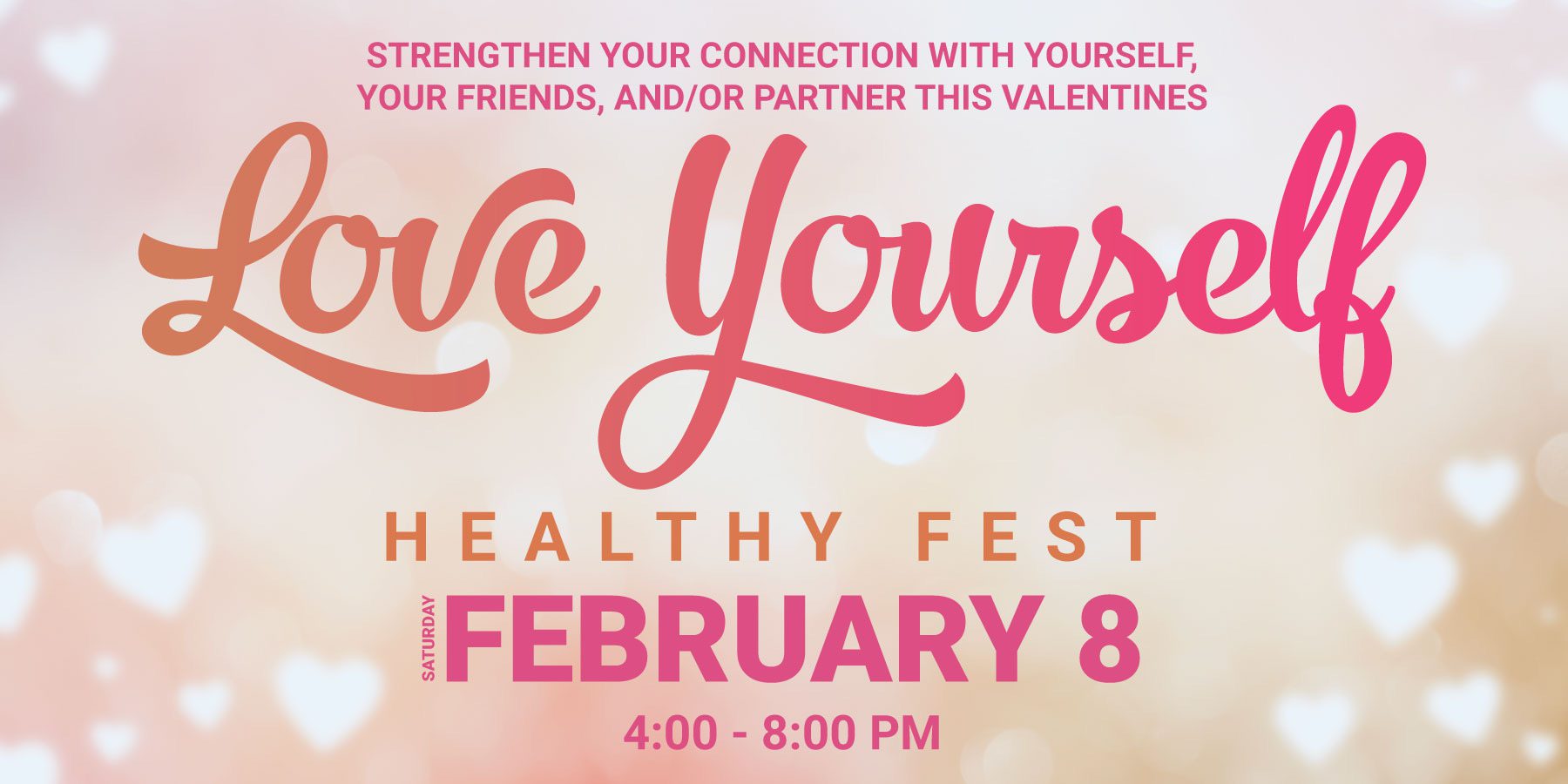 Valentine's Day Watercolor Painting Class
Come by Luna Coffee House from 3:00 PM until 5:00 PM tocreate a Valentine's Day-themed painting. All supplies will beincluded, and no experience is necessary. The painting class will be hosted by D'Grai Creations. Tickets are $15 and are available by clicking here.
Sunday,

February 9

th
This Sunday, Lush Cosmetics is having its grand opening at La Plaza Mall! Lushies, stop by between 11:00 AM and 7:00 PM tosee Lush's line of bath, skincare, and hair care products that benefit the mind, body, and environment.
Let's Have Fun

,

Explorers!
This weekend, there will be something fun for everyone in McAllen! If you happen to attend any of these events, take a photo and tag us on Facebook, Twitter, and Instagram! Be sure to also use #exploremcallen and #mcalleneats!