January is coming to an end and hopefully you've kept your New Year's resolution of maintaining a healthier lifestyle. With plenty of gyms in McAllen, it's good to switch up your workout routines from time to time to stay motivated. Some of our favorite spots for cardio and strength training are right here in McAllen and are absolutely FREE!
Run at These McAllen Parks
Bill Schupp Park's running trail is a little more than half a mile (.72 miles) long. It's nicely shaded with plenty of trees for your stretching and Yoga practices. It also has more than a dozen workout stations that were recently upgraded. It's perfect for those days of not wanting to go to the gym.
It's easy to drive past Firemen's Park, but once you experience its full ambiance, you'll never forget it. Measuring exactly half mile around and in close proximity to 2nd Street's Hike & Bike Trail, it's the perfect location to push your limits. With Town Lake in the center and the breeze of the cool water, you'll have a perfect scene for post-workout stretches. Did we mention they also have kayaking, stand up paddle boarding and skim surfing activities available?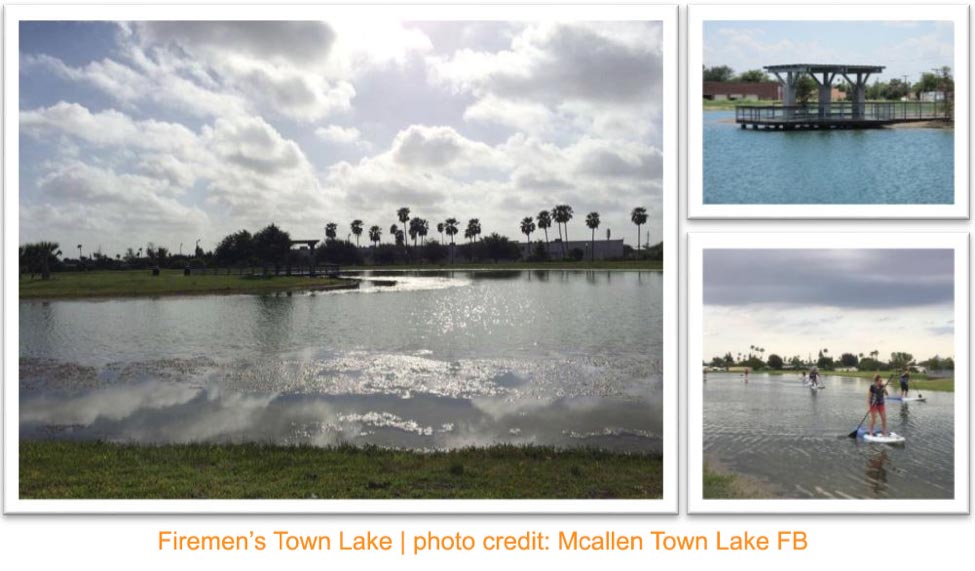 Next to McAllen's Las Palmas Community Center is a perfect trail secret. One complete lap measures half a mile. Now, if you want a little more exercising fun, they also have a volleyball sandpit and tennis courts.
If you're near Ware Road in McAllen, the West Side Park Trail might become your best friend. One time around is two-thirds of a mile. This is where McAllen Parks and Recreation holds its Movies in the Park series in the summer. It's big with many trees and plenty of parking. No wonder it's a favorite!
Hike & Bike Trails in McAllen
14 miles of paved pathways in McAllen? That's right, McAllen's Hike & Bike Trails offer the opportunity to bike, jog, walk or run to your heart's content. This trail is perfect for those who've fallen off of the health wagon or those looking for longer distances. It's great for all workout levels and groups. From dawn to dusk, runners can enjoy the 8.3-mile long trail along 2nd Street and the 6.1-mile long trail along Bicentennial Blvd.
Switch Up Your Workout Routine
If you're having a bad gym day, are losing your motivation or just want to maintain those New Year's resolutions, take a run through McAllen's various trails. We want to see you hitting those trails! Tag us on Facebook or Twitter!