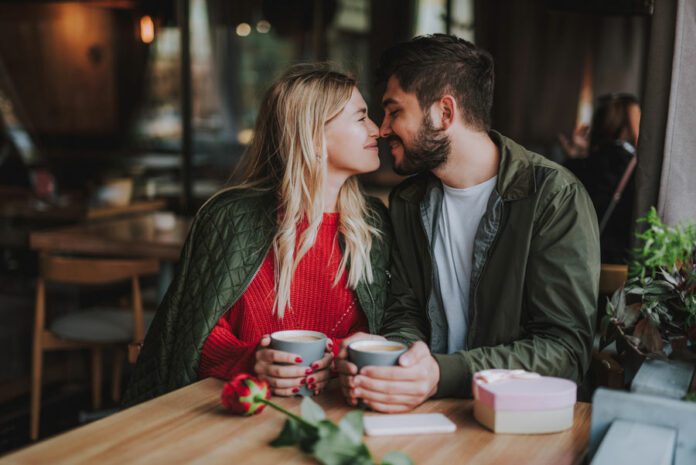 February is the month of love, so why not spend it together while doing some fun things to do in McAllen for Valentine's Day? If you are looking for ways to spend the day with your loved one, the wait is over! Here are a few ideas of what you can do with your loved ones as you celebrate Valentine's Day!
Take a Tour of McAllen
Whether it's an area you've never been to or a date-night favorite, there are plenty of fun things to do in McAllen. Spend the day by becoming a tourist in the town and finally checking off a few areas within your bucket list.
Cine El Rey
311 S 17th St.
(956) 278-0626
Visit the active cinema filled with history about the valley's contribution to music and the film industry, plus stay to watch a movie while you're at it!

Quinta Mazatlan
600 Sunset Dr.
(956) 681-3370
Take a walk through the flowers, and enjoy a Valentine's date through a scenic route, plus you could even spot gorgeous birds flying overhead. 
International Science Museum of Art & Science
1900 W Nolana Ave.
(956) 681-2800
Are you looking for something artsy to do around McAllen? Visit IMAS with your sweetheart and tour an art exhibit, all while experiencing unique perspectives through art and culture.
Go on a Shopping Spree
Going out that day of Valentine's might be packed with restaurant reservations, so why go shopping instead? Gain some quality time, and experience some super savings at local businesses!
RGV KPop Shop & More
410 Pecan Blvd.
(956) 627-3188
Ever wanted to know where you can find local Asian commodities and collectibles? Visit RGV KPop shop for lots of Korean and Asian finds at amazing deals!

Quips & Quotes
5011 N 10th St.
(956) 928-0800
Get a new pandora charm, or shop cute clothes, precious jewelry, and shoes all in one convenient place!
Thrift City McAllen
924-US 83 Bus.
(956) 684-7438
A favorite among young and lively couples, thrift each other outfits, take a few photos, and bond over incredibly good prices at this local thrift store.
Make a Reservation at a McAllen Restaurant
If you and your partner are foodies, this idea could be for you both! Don't limit yourself to the same restaurants every day, take the chance this Valentine's weekend to go to a new restaurant for dinner, and for drinks!

Crabby's Cajun Seafood and Bar
4401 W Expy. 83
(956) 627-5775
If you enjoy seafood dishes and some cajun cooking, try out Mr. Crabby's Cajun seafood bar. Take out available! Via app or online!
Espana Nouveau Mediterranian
701 N Main St.
(956) 627-2650
Are you looking for a Mediterranean place with dining and takeout options? Then Espana is the place for you to go for your Mediterranean cravings! Check out their menu here!
BJ's Restaurant & Brewhouse
3200 W Expy. 83
(956) 687-2005
A local brewery along with your favorite local dishes and foodie favorites! Order online here!
Visit Some Historical Landmarks
If you've never been able to enjoy your city by visiting some local parks, then now is the time to go! Whether walking in a park, or enjoying a couple's picnic, enjoy the fresh air with your partner at one of these McAllen parks.

McAllen Nature Center
4101 US-83 Bus
(956) 681-3333
This local park has a wide range of land filled with lots of trees and picture-worthy scenery!

Fireman's Park
201 N 1st St.
(956) 681-3333
A local park with a duck pond and a perfect place to go paddle boating with you and your loved one!
Summer Breeze Park
401 N Bentsen Rd.
(956) 681-3333
A park with a jogging track, a family-friendly area, and a local volleyball court.
Have You Found More Fun things to Do in McAllen for Valentine's Day? We'd Love to See it!
Got some fantastic food and places to share? We'd love to see your personal experiences and photos! Share them with us online!