Are you looking for new foods to try this summer for summer vacation? We've got you covered. They are brand new restaurants opening in the city this summer. Here are nine NEW McAllen restaurants you've got to try to satiate your food frenzy!
Remember to follow us on TikTok, Facebook, and Instagram to find the best spots for summer, including food, drinks, entertainment, and McAllen events.
Malfitany Pasta Company
2013 W. Nolana Ave.
• Sunday – Thursday 11 AM to 9 PM
• Friday – Saturday, 11 AM to 10 PM
Do you crave Italian classics for brunch, lunch, and dinner? Malfitany Pasta Company's new location is open, where you can enjoy savory pasta, rich sauces, artisan Italian meals, and a peaceful and passionate ambiance inspired by multi-generations of the Malfitany name.
Mina's Hotpot & Boba
3400 W Expy 83, Ste. 730
● Sunday – Thursday, 11 AM to 10 PM
● Friday – Saturday, 11 AM to 11 PM
Mina's is a place where hotpot and Asian cuisine meet boba. You can find all your favorite food items for hotpots and noodle dishes to satisfy your cravings. Enjoy your food with excellent selections of boba and drinks.
Howling Rabbits
1200 Auburn Ave, Ste. 350
● Monday – Friday, 4 PM to 2 AM
● Saturday – Sunday, 11 AM to 2 AM
Howling Rabbits serves vintage brews, craft-select cocktails, and drinks perfect for you and your friends to enjoy. With food menu items like barbeque, chopped pork, chopped meats, and some sandwiches that best go with your brew.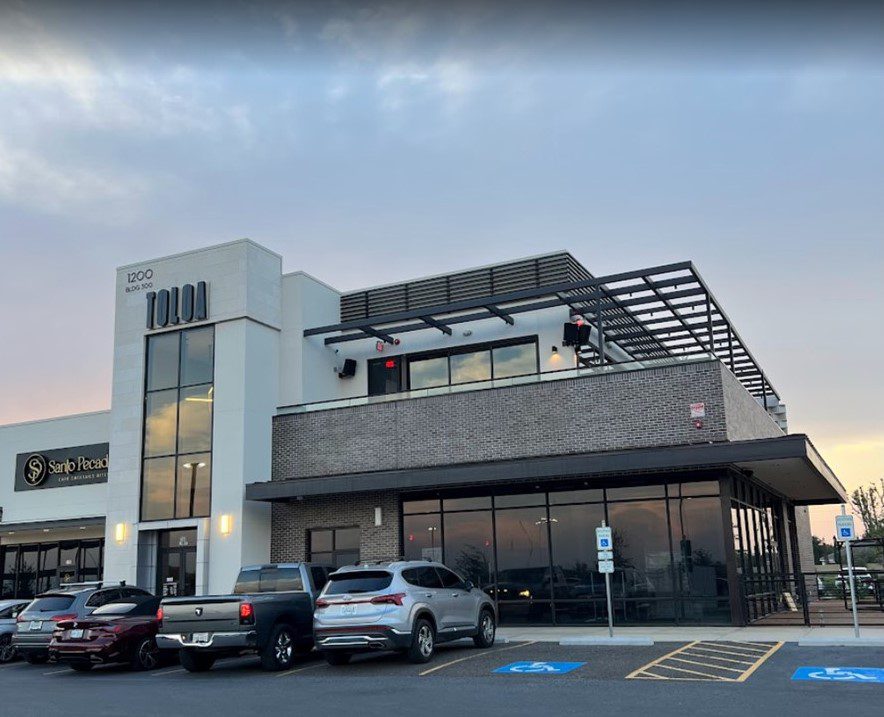 Toloa Rooftop
1200 Auburn Ave, Ste. 360
● Tuesday – Saturday, 5 PM to 12 AM
Toloa Rooftop is everything you want in a bar, with freshly prepared drinks to try, along with amazing appetizers and food. You can expect foods like octopus, caviar, sauteed veggies, and other divine finds.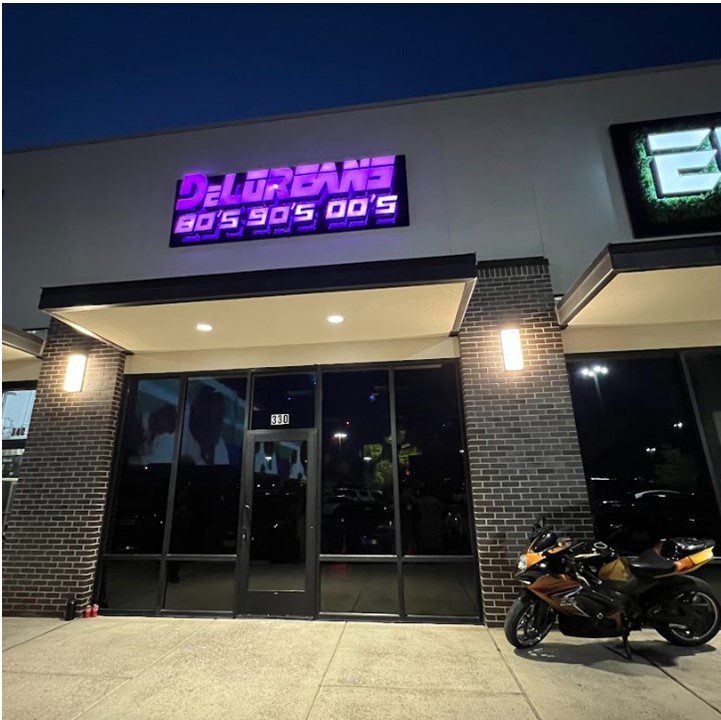 Delorean 80's Bar
1200 Auburn Ave, Ste. 330
● Monday – Sunday, 8 PM to 2 AM
Love everything about the 80s? At Delorean 80's bar, you can enjoy a great atmosphere that's a blast from the past. With incredible drinks and great food, it's hard not to turn back time!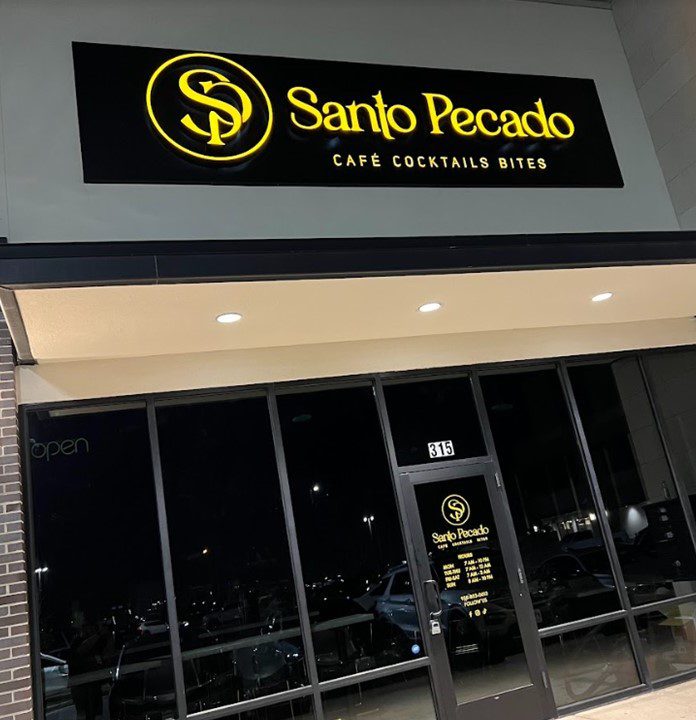 Santo Pecado
1200 Auburn Ave, Ste. 315
● Tuesday – Thursday, 7 AM to 12 AM
● Friday – Saturday, 7 AM to 2 AM
● Sunday – Monday 7-8 AM to 10 PM
Santo Pecado is your stop for culinary delights, including a luxury café, incredible mouthwatering bits, and craft signature cocktails for your pleasure. They specialize in coffee and cocktails while creating great food options such as gourmet pizzas and nachos to satisfy your cravings. This makes a great place to have a quick bite with friends.
More McAllen Restaurants Coming Soon Near You!
Twin Peaks
901 Interstate Hwy. 2
Twin Peaks could be your next place for sports and food! Not only does this place support your local love for sports, but it also serves amazing meals made from its scratch kitchen. Get your fan-favorite meals like burgers, chicken wings, loaded fries, and much more.
Napo Today's Pizza
3701 W Expy. 83
Build your traditional pizza at Napo Today's Pizza. Here you can create a modern-day pizza with a twist. With plenty of options to help create your perfect delicious pizza, the possibilities are endless.
The Human Bean
1124 E Nolana Ave.
The Human Bean is serving high-quality coffee for all kinds of coffee lovers. These guys are the best at what they do and provide the best espresso brews with Oregon roots!
Remember to share your favorite experiences with us online!