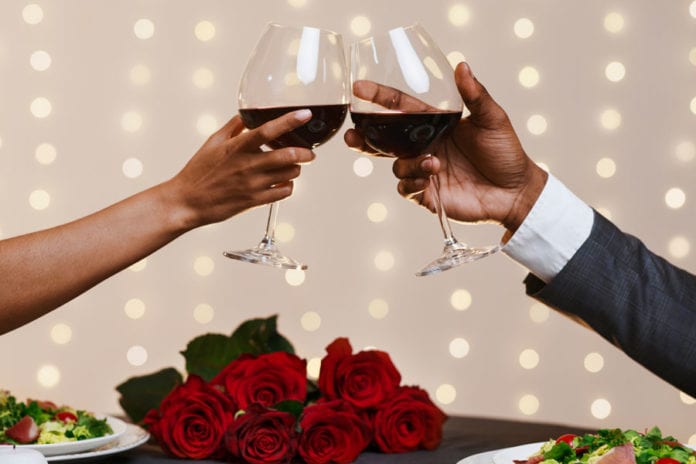 The holiday of love is coming and that means planning for that special day should start now! Here are 10 restaurants in McAllen that will be serving a romantic dinner for two or will be offering Valentine's Day dinner take-home kits! 
This regional favorite will be offering an incredible dinner with at-home kits for Saturday, February 13th, and Valentine's Day dinner on Sunday, February 14th. Both options are reservation-only and feature multiple courses and desserts. 
$160 to $185 per couple.
Curbside service is available. 
Call 956.627.0482 for reservations.

Make it an unforgettable evening at house. wine. & bistro. Their Valentine's Day menu includes a four-course dinner with a 24-oz. New York Strip, snow crab claws, a bottle of wine, and two glasses of champagne.
$175 per couple.
Curbside service is available.
Call 956.994.8331 for reservations.

Join Il Forno A Legna as they celebrate Valentine's Day with a special menu featuring sous vide New York steak, spinach ravioli, artichoke risotto, and much more!
Call 956.688.9528 for reservations.
Mikhuna is one of McAllen's newest eateries and offers a heavenly fusion of Japanese dishes with spicy flavors and cooking techniques of indigenous Peruvians. Savor their luscious flavors for an incredible Valentine's Day dinner on Saturday, February 13th. 
Call 956.377.4333 for reservations. 

On Valentine's Day weekend, Rosmaní McAllen's five-star Michelin Chef Graham Campbell will be preparing an exquisite meal that you will not forget! This seven-course dinner includes braised pork cheek, hand-dived scallops, lamb loin, a cocktail, and more! Rosmaní McAllen is R.S.V.P. only with limited space, so book your table now! 
Curbside service is available.
Call 956.627.2308 for reservations. 

Salomé on Main features traditional dishes and flavors with a modern twist and their Valentine's Day menu is no exception! They'll have a four-course Valentine's Day dinner all weekend.
$175 per couple.
Curbside service is available.
Call 956.267.1150 for reservations.    
Featuring bold and fresh flavors that are locally sourced, SALT – New American Table will be featuring an exquisite four-course dinner all weekend! Plus, curbside carry out will be available for those wanting to make it a romantic evening at home.
$200 per couple.
Curbside service is available.
Call 956.627.6304 for reservations.     

This award-winning culinary restaurant features the most extensive wine list in the Rio Grande Valley and will be serving a delightful Valentine's Day dinner. Santa Fe Steakhouse & Cantina will be offering an afternoon three-course meal from 5:00 PM until 6:30 PM and a four-course dinner after 7:00 PM. 
$60 to 100 per person.
Curbside service is available.
Call 956.630.2331 for reservations. 

From February 2nd until the 13th, you can enjoy Taquero Mucho's mouth-watering Corazon Regular and Corazon Matamoros taco platters! These heart-shaped feasts will make you fall in love with this food truck's authentic flavors and hearty portions.
$40 to 45 per taco heart platter.
Call 956.225.5952 to place your order.

Upscale dining never tasted this good! Valentina Resto Bar Patio will have an unforgettable four-course meal available on February 13th and 14th.
$90 per person.
Call 956.843.0189 for reservations.
Place Your Reservation Today!
Place your reservations today and tag us on Facebook, Twitter, or Instagram with your photos! Also, be sure to use #ExploreMcAllen in your post.