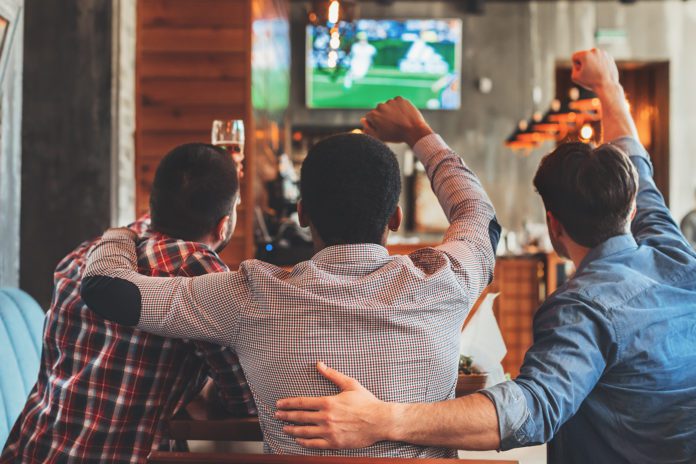 THE SWEET 16
The bell has rung on the first round of McAllen Food Madness. Our followers have narrowed down the field of 32 McAllen restaurants to just 16. We'll take a look at the list of remaining restaurants, and how they've gotten this far, but first a huge thank you to all the local eateries who have participated. The essence of this friendly-competition is to expose our Explorers to a wide-variety of McAllen restaurants, shops, and diners – and we hope this event has done just that.
WITH OUT FURTHER ADO
The restaurants moving onto Round 2 are (by rank):
#1 Kokio
#2 '76 Bar and Kitchen
#4 Bonhomia
#5 New York Deli
#6 Dragon Warrior Noodle
#7 Tea Garden
#8 Tingy Tacos
#9 Oak Texas Bar and Grill
#10 Yasuke
#13 SALT
#14 Nak Won Jung
#15 Mama's Pizzeria
#16 Tacos El Plebe
#21 Semilla
#22 Ms G's Tacos N' More
#30 Khan's Grill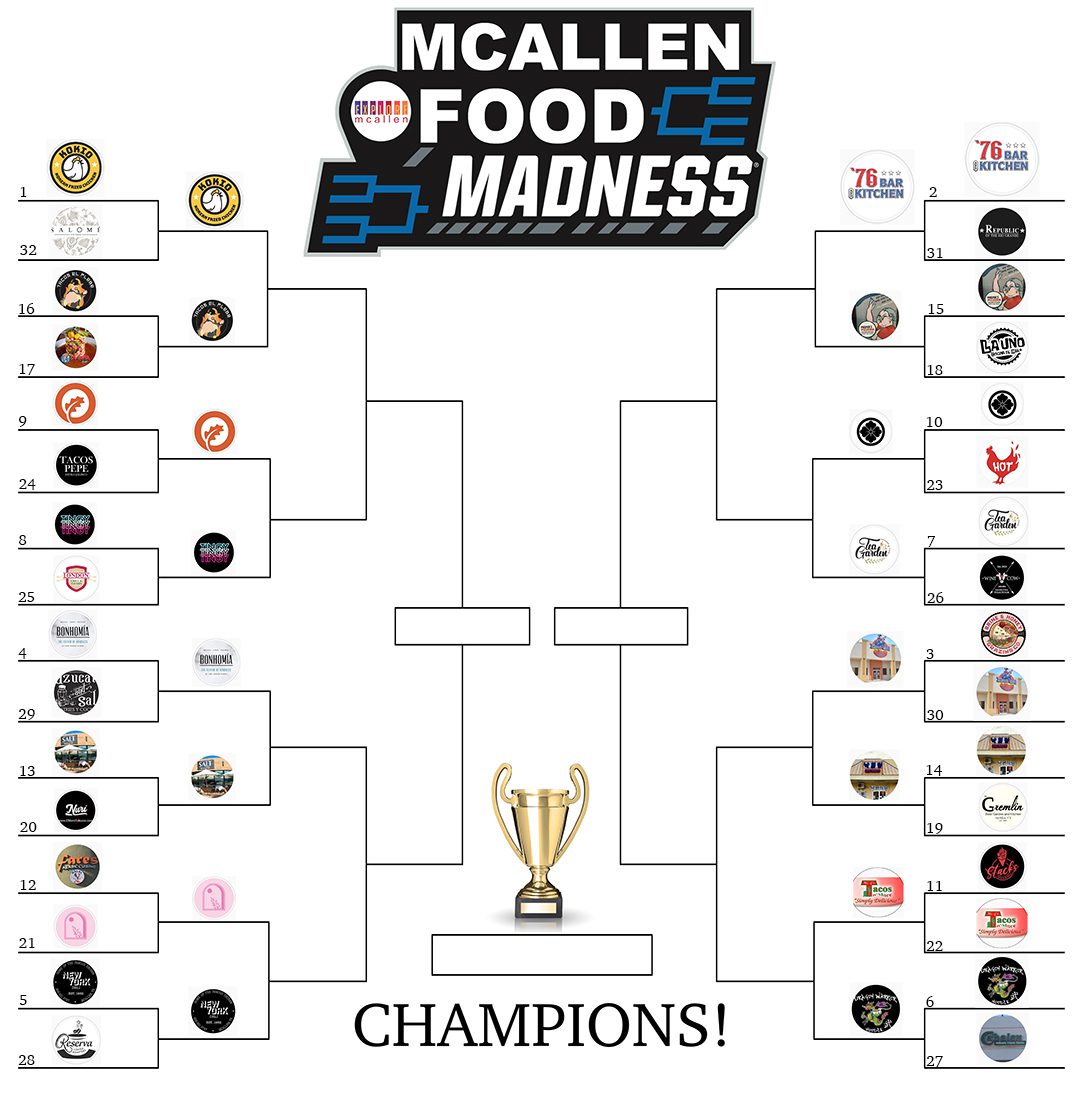 Round of 32
We're excited to announce the head-to-head matchups averaged 1,000 votes combined over both platforms. While only 3 "underdog" locations are moving on, the first round was not without a good serving of drama. In cases like La Costa Grill vs Tacos Plebe, some results came down to less than a hundred vote difference. Only a little more than 70 votes separated the beloved Ms G's Tacos and La Plaza Mall newcomer Stacks. Less than 60 votes decided the match between Korean eatery Nak Won Jung and downtown's food/music venue The Gremlin.
Number one seed Kokio and Salome also ended the first round in dramatic fashion. Award-winning Chef Larry Delgado's restaurant won their Facebook poll, but it wasn't enough to cover Kokio's Instagram lead – keeping Salome from the Sweet 16 by roughly 120 votes. Azucar Y Sal also won its Facebook poll, but couldn't catch up to a Bonhomia's large Instagram lead.
Round 2
The Sweet 16 runs March 15th – 21st. You can continue to place your votes on both our Facebook and Instagram story polls.
Thank you again Explorers for following the competition and voting. We hope you visit all the eateries taking part in the competition. Now let's see who is moving on to the Elite 8!