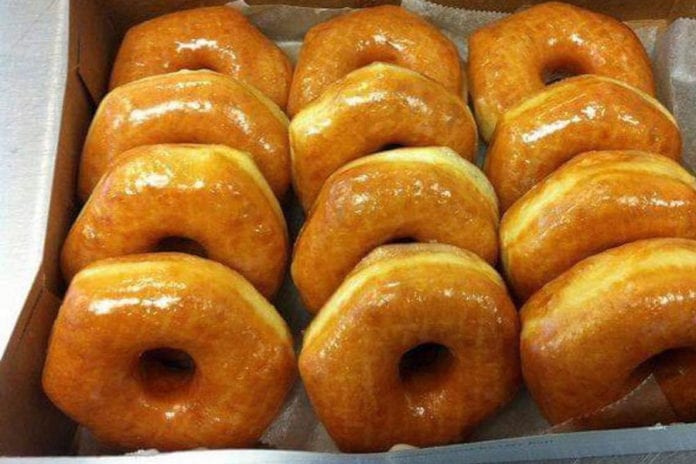 Did you know that donuts are celebrated each year on June 4th and November 5th? With over 10 billion heavenly-glazed, jam-filled, and sprinkled donuts produced each year, it's no wonder that people go crazy for these delicious treats. Celebrate National Donut Day at a few locations in McAllen!
Shipley Do-Nuts
1501 N. 10th St.
Shipley Do-Nuts has been making mouths water for over 40 years. They have a vibrant menu with 11 different iced toppings, 11 varieties of filling, donut holes, cinnamon twists, cinnamon rolls, and more.
"My favorite is the chocolate iced cake donut. You won't find it on the menu, though. You'll have to ask for the owner's favorite!" – David Duff, owner of Shipley Do-Nuts on N. 10th St.
Click here to follow them on Facebook!
Yummy's Ice Cream & Mini Donuts
705 S. 10th St.
Imagine an infinite combination
 of your favorite sweet toppings like chocolate drizzle, sprinkles, bananas, and M&M's, just to name a few. Those toppings are laid out beautifully on mini donuts that are so soft and warm at Yummy's Ice Cream & Mini Donuts! If your sweet tooth craves even more, they also have a waffle bowl filled with ice cream served with three mini donuts. Trust us, your sweet tooth will be satisfied here!
Click here to follow them on Facebook!
Krispy Kreme
1420 E. Hwy. 83
If you're into trying new donut flavors, then Krispy Kreme has crazy options like the Reese's classic donut and the Oreo cookies and cream donut. If you're into the more traditional variety like glazed or powdered donut, then you'll find those here, too. You can even find cute little decorations like tennis balls, baseballs, and footballs! If you spot their big, outdoor red light on, then stop by to receive a FREE donut! You can thank us with a dozen donuts later.
Click here to follow them on Facebook!